Today we had out second ultrasound with the RE. Baby still looks great, measuring right on track at 7w5d–gone from 5.9 mm to 14 mm!–with a heartbeat of 160 bpm. For comparison, we saw my daughter for the first time at 7w6d, and she measured 15 mm with a heartbeat of 158 bpm.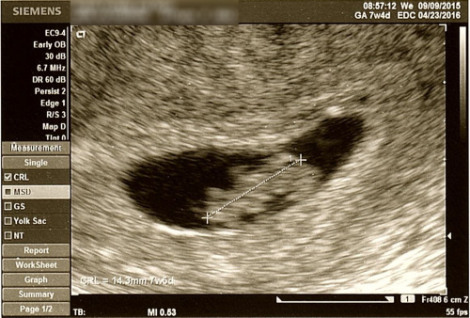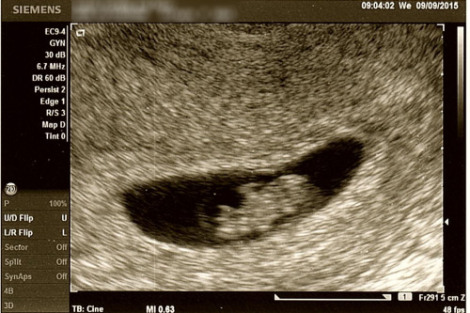 With this ultrasound behind us, I'm now more pregnant than I ever was with my last 3 pregnancies. Granted, I didn't actually miscarry the first loss until 9 weeks, but this baby has a heartbeat and is still growing at 7 weeks. I know we still have a long way to go, but now that we're heading into the 8th week with a growing baby, I feel like I can let go of a teeny bit of my anxiety.
Our next ultrasound is on Monday with one of the midwives at the new practice I'm going to. I'll be 8w3d and then we won't see baby again until October, although hopefully by then I'll have some externally visible proof of a growing baby. Assuming the next u/s goes well, I'll be buying a fetal doppler to soothe some of the anxiety at home, and I can start organizing my maternity wardrobe.
It feels so weird to be on the other side of this. We've been trying and waiting so long, and we've had so many disappointments. I want so badly to be able to hold this baby in my arms and watch them grow up. Keep growing, Blue Moon!