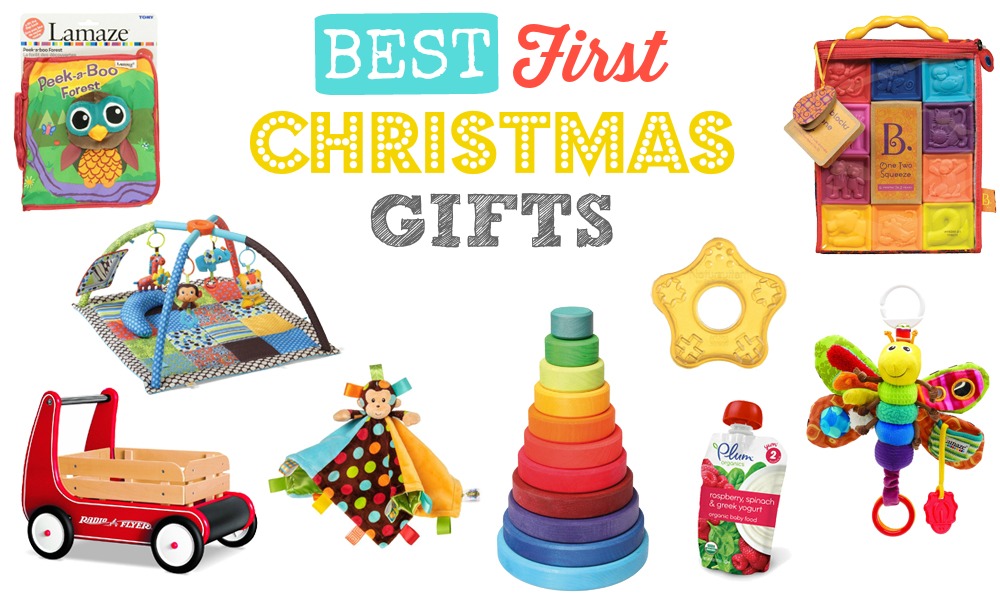 These soft blocks are great for stacking, chewing, squeezing, and even throwing. They've been a favorite in our house for nearly 2 years.
Is baby getting ready to walk? A push toy like this beautiful Radio Flyer wagon is a great way for baby to practice for his or her big first steps.
Isla loved her Freddie the Firefly. Bright and colorful, with lots of interesting textures and sounds for curious mouths, fingers, and ears to explore, he's a great companion for any baby.
Little ones love to sort and stack. This colorful tower will provide lots of opportunity for entertainment.
Teething is no fun, but a rubber teether from Natursutten is a safe, natural way to ease baby's teething pain. They are BPA, phthalates and nitrosamines free. Makes a great stocking stuffer.
Foster an early love of reading with cloth books. I like this series from Lamaze. Each page has little ways for baby to interact.
Is your baby working on reaching and grasping and rolling from back to tummy and tummy to back? A play mat is a great way to encourage their exploration. (Also, it might give you a few minutes of peace.)
Isla loved her taggies when she was a baby. All of the brightly colored fabric tabs are fun for little eyes, mouths, and hands. And these character blankets make a great lovie to tuck in with your little one at night.
Looking for a sweet treat to stuff your baby's stocking? Fruit and veggie squeezies are a healthy favorite that are the perfect size for a stocking.