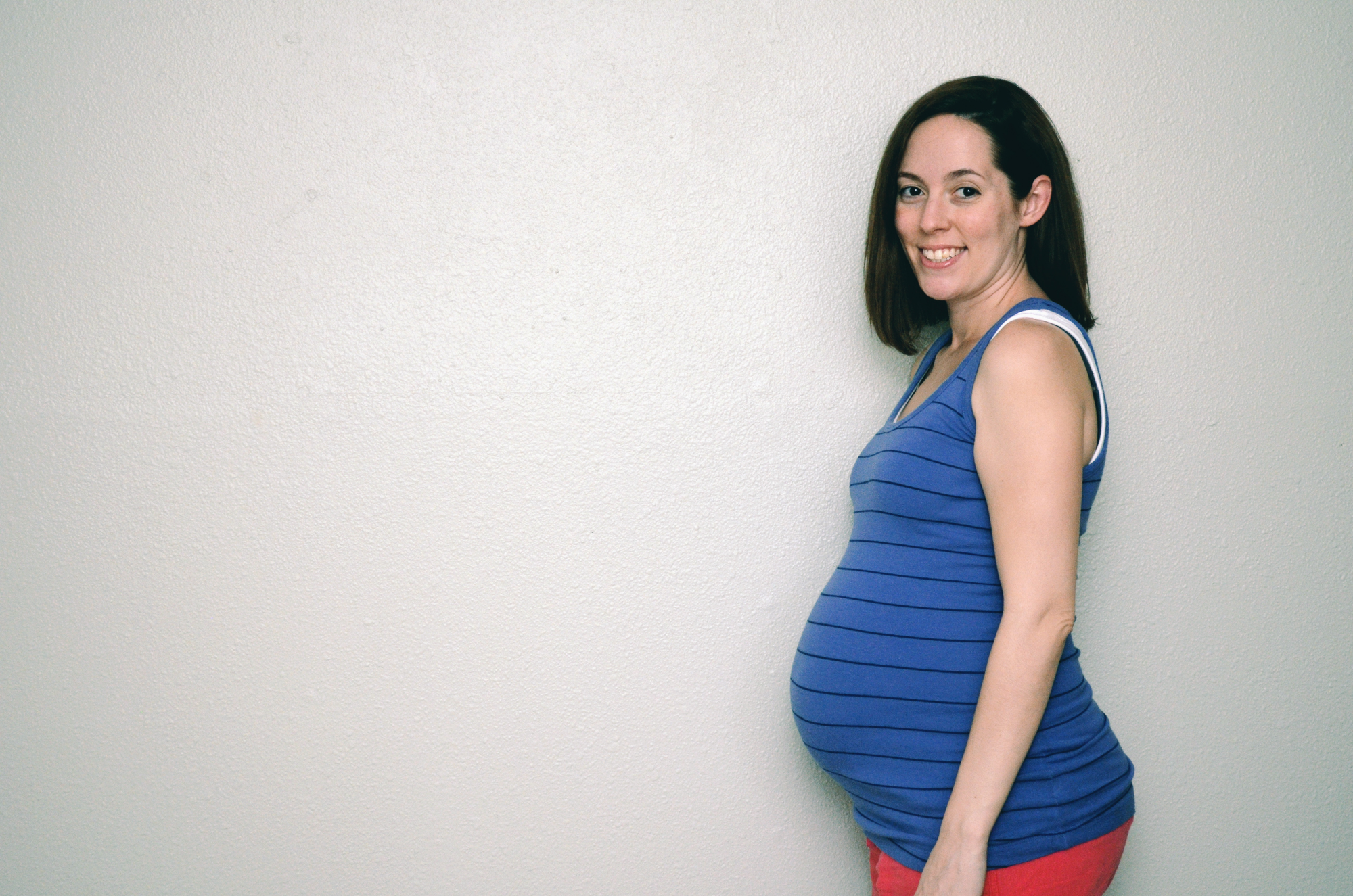 How Far Along: 31 weeks (Pic: 31w3d)
Isla Comparison: Here
Size of Baby as Relative to Common Household Fruit or Vegetable: Watermelon
Total Weight Gain: Up 15 lbs.

Sex: Boy
Movement: I can feel a lot more now that (I think?) he's flipped. I haven't been able to really tell what body parts are where, though, just that I can feel them a lot more.
Sleep: Between my bladder and general aches and pains, I'm not getting nearly as much sleep as I want.
What I Miss: Oddly enough, margaritas
Cravings: I could still go for some tom kha soup. And a margarita. Mmm…
Symptoms: Is this a good place for me to gripe that it has been in the 80s for 2 weeks running now, and I was not expecting to have to deal with this much warm weather in the third trimester? I am so sweaty, y'all. So. Sweaty.
Maternity Clothes: I caved and bought two new pairs of maternity shorts, because it's 70s and 80s in the forecast as far as the eye can see and I'm not optimistic it's suddenly going to cool off mid-March. Two pairs of maternity shorts is not going to see me through 9+ weeks of pregnancy, and I'm not suffering through this heat in long pants.
Preparations: We took a birthing class this weekend. It was a lot of fun. My only complaint is that now I'm super psyched to have a baby, and we still have a ways to go.
Emotions: Still a little stressed about non-pregnancy-related stuff, but feeling pumped about powering through the last few weeks.
PgAL Thoughts: We're rapidly approaching the due date for our third and final miscarriage. Early on in this pregnancy, I had a hard time remembering which month I was due in (out of my 5 pregnancies I had 1 EDD in February, 2 EDDs in March, and 1 EDD in April) and often got mixed up on how far along I was. With only 7 weeks between EDDs and less than a month between pregnancies, the prior pregnancy kind of blended in with this one. Honestly, in some ways in my head, it's been almost like I've been having 2 pregnancies at once. It will be sad to pass that other date, to lose the last weird connection I had with the last of my babies who aren't here.
Best Moment(s) This Week: Our birthing class was the highlight of my week. Stay hydrated and surrender to the labor, my friends.