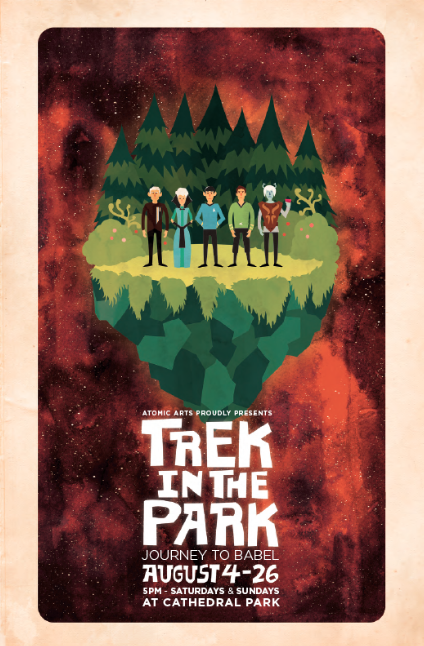 And all good Portlanders know what that means…Trek in the Park!
Trek in the Park is an annual performance of an episode of Star Trek in one of Portland's local parks. This year it's being held in gorgeous Cathedral Park in the shadow of St. John's Bridge, Saturdays and Sundays at 5 PM, August 4-26. It's free, fun, and for the whole family.
Kellen, Isla and I are all going with some of my coworkers in a couple of weeks. I'm very excited about it. I'm debating whether to bust out our costumes. Maybe Isla can go as a tribble?
Hope to see you Portland folk there. 🙂