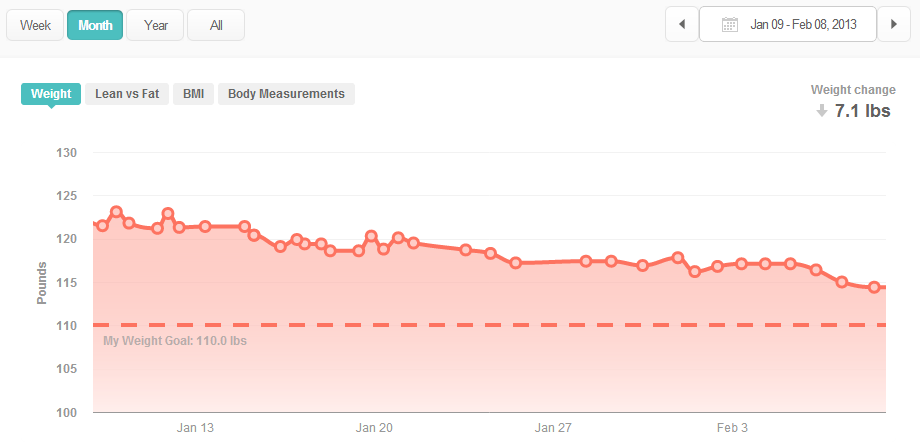 I'm down 7 pounds this month, putting me at -13 lbs. overall! I'm finally back down to my pre-pregnancy weight and able to wear my pre-pregnancy clothes.
I can't recommend the Fitbit enough for those of you looking to lose weight. Between the pedometer, the iPhone app, and our Aria scale, it's been so easy to track how active I am (or am not), what I'm eating, and how much weight I'm losing. Watching that steady drop in pounds has been incredibly gratifying and motivating.
Since January, Kellen and I have been doing our grocery shopping every weekend, limiting eating out to maybe twice a week, and trying to stay more active during the week. Kellen has also lost nearly 20 lbs., and he's trimmer now than he has been since we started dating…maybe for as long as I've known him.
I feel so much better about how I look, and I feel better, too. It's been so great, and the Fitbit has helped me accomplish what I couldn't on my own in the first 9 months of being a mother.