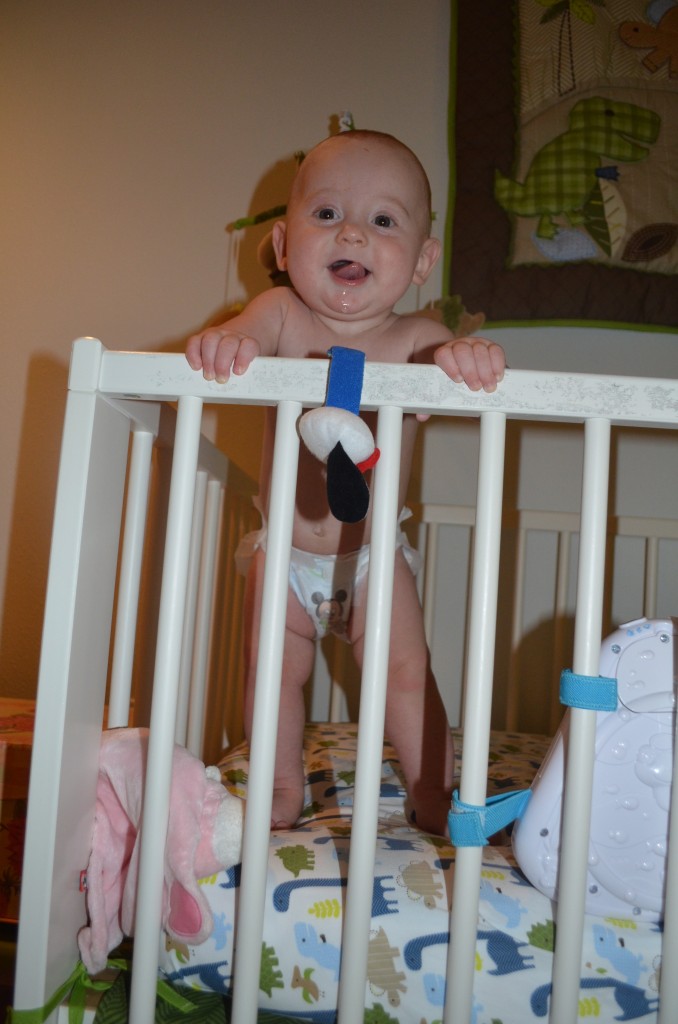 Last night, I was on bedtime duty alone. After getting Isla cleaned up after a meal of peas and squash and getting her into a disposable (still using them overnight, although they leak almost as bad as any of our cloth diapers), I put her down in her crib so I could make a bottle. Since she started crawling, her crib has been pretty much the only safe place we can leave her alone for more than a few seconds, because otherwise, she's into pretty much everything she's not supposed to be or crawling out the door.
I stepped out just long enough to start the hot water and pick which bottle to use before I peeked back in at her.
This is what she was doing.
First she was up just on her knees. Then she was all the way standing. Then she started bouncing up and down. Then she started moving around the perimeter of the bed.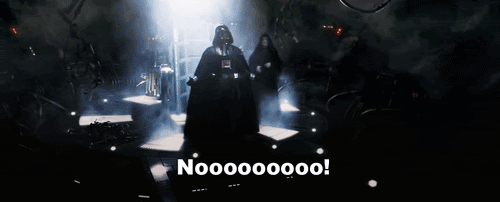 I had to take down the mobile because she promptly got into it. We're going to have to drop the mattress, because until then, I can't leave her in the crib unattended. She slept strapped into the swing because the only place I can apparently leave her alone now is in something with a 5-point harness.
I thought we had at least another month before I'd have to worry about this. All the baby books say 9 months. Not Isla. 
All I can think about is my 12-week ultrasound where there was this scrawny little rag doll looking creature on the monitor that never stopped moving. I had no idea what I was in for. Good grief.