It took a few weeks, but the inside of our house is back in one piece at last! Some friends came over and helped us replace the drywall that was damaged by the flooding. We took the opportunity also to take down the popcorn ceiling and put up a new ceiling fan in Isla's room. Buh-bye ugly 80s fan!
Then professionals came in, pulled up our moldy carpet and put in hardwood throughout the downstairs. It looks so lovely, if it weren't for the fact that we're also having to pay to replace the deck and the roof this summer thanks to more storm damage, I'd be eager to redo the floors throughout the house.
Here are a few snaps of the flooring in Isla's room: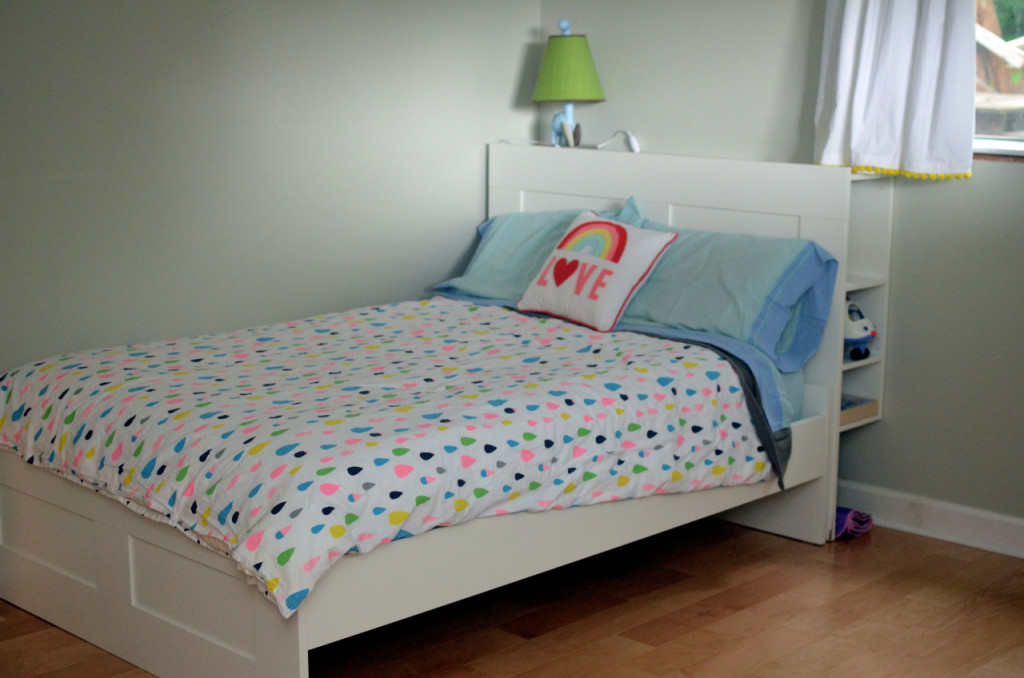 Once we get the crown molding up, I'll take pictures of the ceiling, too.
Isla's room looks so amazing. It's hard to believe it's the same house we moved into a year-and-a-half ago. Here are some before snaps–from last year, with the carpet and curtains that came with the house and Isla's original bedding–for comparison: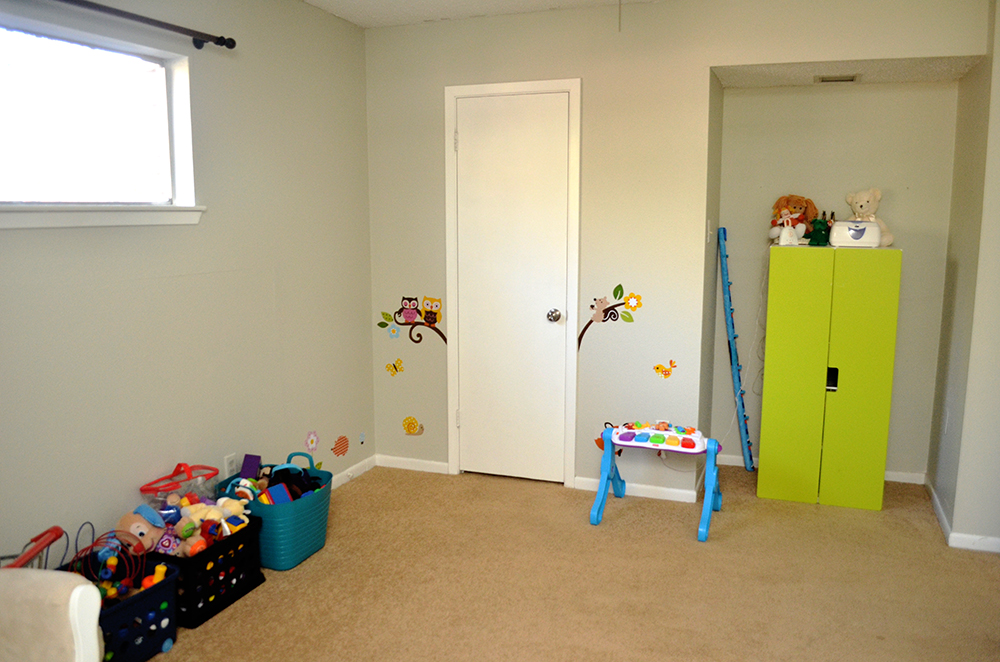 Really proud of the hard work we've put into this room.