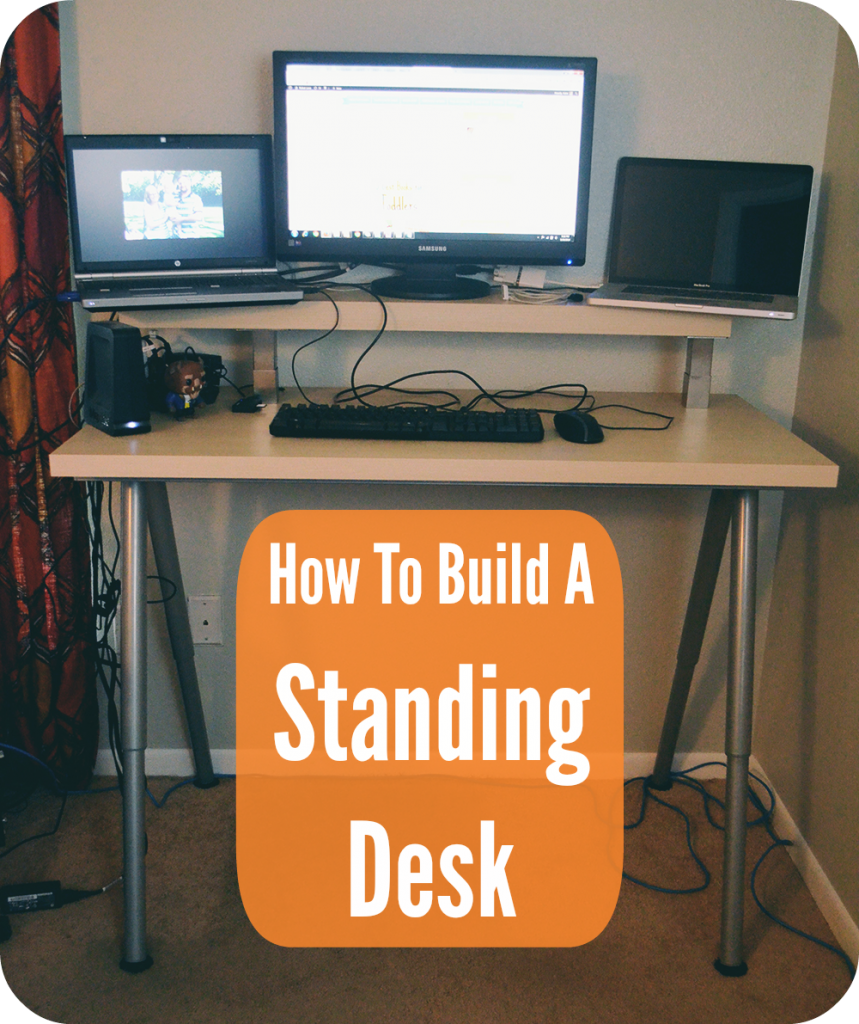 I've been toying with moving to a standing desk for a while now. I work from home full time and my traditional desk has just not been cutting it. I have chronic lower back pain and have been getting migraines multiple times a week. It was time for a change.
Over Mother's Day weekend, we went to IKEA and gathered materials to build a standing desk:
4 Galant A-legs – $40 ($10/each)
Galant 47″ frame (available in store only) – $30
Total cost: $120 + tax
It was pretty easy. We attached the Galant frame to the Linnmon table top. You'll want to use a drill, since the pre-drilled holes for the Linnmon table won't line up with the Galant frame. From there, we just screwed in the legs and adjusted it to the right height (35″).
We used the Lack shelf as the place for my monitors, since my desk is against a wall. We lined up the shelf where the monitor would be at the right height and secured it to the wall by drilling into a couple of studs and using a dry wall anchor. While the shelf will hold my monitor + two laptops (one for work, one personal), we decided to use the Utby risers for additional support, just in case.
On the whole, it looks professional and works very well. I'm still getting used to standing full time. I purchased an adjustable height bar stool to use if I get too fatigued. I've used it maybe 2 hours total so far, though. I'm also considering buying an anti-fatigue mat but want to give it some more time to see if I really need it. Honestly, even on days when I go running, I'm usually fine with standing the vast majority of the day. It does feel so good to sit down on my lunch break or after work, though.
I'll report back later on how things are going with my standing desk. For now, I'm happy we were able to build our own standing desk at a reasonable price and without a lot of hassle.
Next steps: Getting all my cords under control.