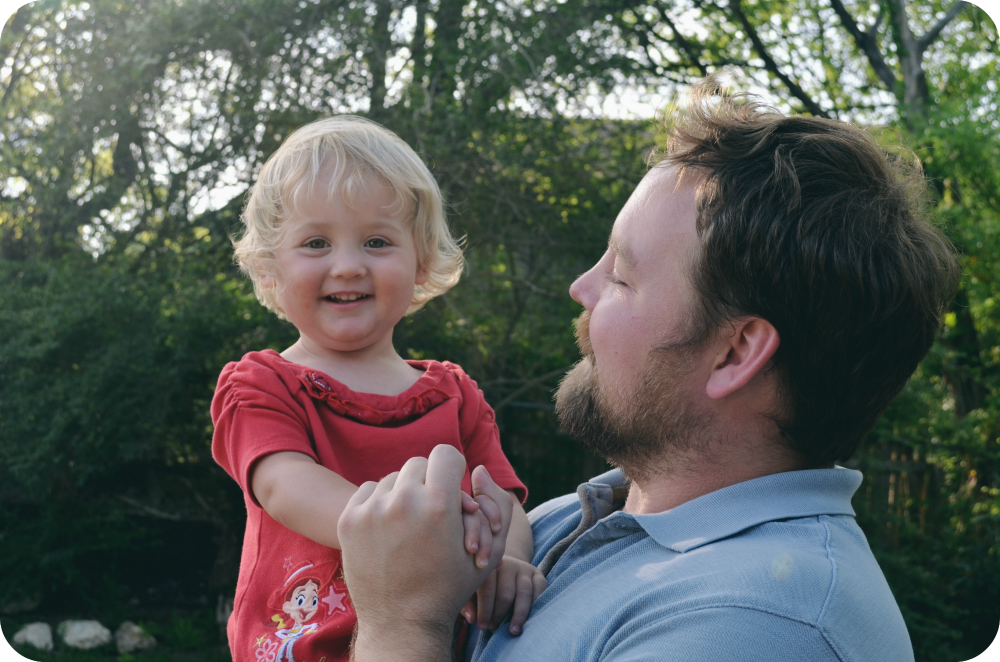 I'm not really surprised that my husband turned out to be an incredible dad. The first time I ever knew he was the one, we'd stayed up until 5 AM chatting, and he'd talked about how he wanted 6 little girls–a cheerleading squad–and I knew then he'd be a wonderful father.
But I'm continually impressed with how good he is. How involved he is. How much he loves our little girl.
Kellen has never shied away from a dirty diaper, never shirked a middle of the night wake-up call, never hesitated to jump in and save the day when I'm struggling. He reads our daughter stories and rocks her to sleep, gently tucking her into bed at night. He makes her dinner, and then gets down on the floor and wrestles with her. When we're struggling with something, he jumps right in on research and troubleshooting. Even though he's a total germaphobe, he's put on a brave face for potty training and has been a pro at helping our daughter navigate the world of panties and toilets.
He loves Isla so much, and it shines through in every single thing he does.
Isla is a lucky little girl to have such a great daddy, and I'm lucky to have such a great husband. Happy Father's Day, Kellen!