The last several days have been a little bit wild in our house.
On Saturday, my in-laws flew in from Oregon for a 4-day visit. On Sunday, we drove them out to my parents' farm an hour of Austin so they could see the progress on the place. 3 years ago, my parents purchased land for an organic farm and have slowly but surely been getting it ready to be their full time residence and business. My mom retired in June, my dad retires in January, and their house in Northeast Texas (my childhood home) goes on the market in the new year, so it will become operational pretty quickly once they are down there full time.
It's very rustic, but we had a great time. My parents smoked a brisket and managed to have lots of food prepared, despite the fact that they're basically operating off a smoker, a BBQ grill, and a hot plate right now. Isla loved running around and getting into things, and Grammy and Pops (my in-laws) had fun chasing her. I feel so lucky that my parents and Kellen's parents get along so well because it makes family get-togethers so easy and fun.
After we got home Saturday evening, we opened a few presents, since we weren't going to be together on Christmas. Isla is obsessed with Toy Story, so Grammy and Pops got Isla pretty much the best present ever. (See below.)
On Monday, we took Isla to see Santa at the mall and did a bit of last minute shopping.This was the least traumatized Isla looked in the handful of pictures the Santa people snapped while we were there.
In the evening, we tried to see the 37th street lights, but we apparently beat the entire neighborhood home from work so only a couple of houses had their lights on. Isla was pretty excited about the yards that were lit up, so the trek down into the bowels of central Austin at rush hour and the hike down Guadalupe in near-freezing temperatures was mostly worth it. Mostly.
Then on Tuesday, we closed on the house! Kellen and I are officially home owners! AAAAHHHHHH! We took his parents and Isla to see the new place after we closed. While we were there, we stocked up on organic lettuce and collards from the garden and gathered one egg from the chickens. Isla was quite taken with the chickens. She kept calling them "cute" and when we'd go inside, would stand by the back door with her hand on the door knob pleading, "KICK-EN?! KICK-EN?!" Kellen's parents really liked the place, too.
I hadn't realized just how much food we'd be growing ourselves there, but there are berry bushes and squash and peas and lettuce and collards and kale and kumquats and figs and pears and more that will be growing in the spring and summer. Plus the chickens. It's going to be kind of wild, and there's going to be no shortage of things to do all the time, especially if Kellen finally starts brewing his own beer. It's exciting, and I am very much looking forward to growing so much of our own food–my parents always had a garden when I was growing up and store-bought produce has always seemed a little lackluster to me–but it's also a little overwhelming going from not having a yard at all to having a full garden and chickens in less than 6 months.
On Wednesday, I had to go back to work and Kellen's folks flew back to Oregon. It was a bummer to see them go. We have so much fun with them, and Isla loves getting to spend time with them. I'm hoping they'll be able to come back for Isla's birthday in March. If not, we'll probably see them this summer when we go out to the Coast.
Since then, it's just been a lot of work and a lot of packing. I'm so excited that this is our last move for a long, long time. We actually get to take everything we own out of boxes and then give the boxes away. (Our friends are moving into their new home in February!) The last time I didn't have at least some of my stuff in boxes, I was 17. I'm now 29. I just can't even begin to imagine what it's like to put down roots somewhere. To give away all the moving boxes and not be worried about whether they'll be needed again in 6-12 months.
We'll scramble to get last minute packing done tonight and will be up with the sun tomorrow to pick up the moving truck and start the process of getting everything we own from point A to point B. We won't have gas in the house until Monday, so no heat or hot water over the weekend, and we won't have internet until Tuesday afternoon so the first few days will probably feel more like camping out than like living in a house. But. It's so exciting. And weird. And overwhelming.
After that, we only have one weekend left between us and a 360-mile trip to Northeast Texas for the holidays and before you know it, it will be 2014. Surreal.
Everything seems to be moving at warp speed these days. Today, I'm trying to stay chill by listening to Beyonce's new album (OMG! So good!) and watching this gif over and over and over: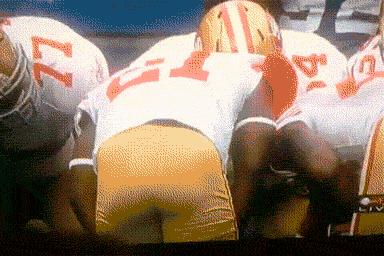 Yup.
Hope you guys are all staying warm and enjoying the holiday season!