I figured I'd post an update on our cloth diaper stash. I'm pretty sure I've mentioned that our friends Brandon and Rachael, who are cloth diapering their 2 month old, got us our complete infant cloth diaper stash for our shower. Because they are just that amazing.
So now we've got 30 unbleached cotton prefolds (all boiled, washed and ready for baby!) and 5 Thirsties covers in the cutest colors! (One of the covers was from my mom.) Here are some pics: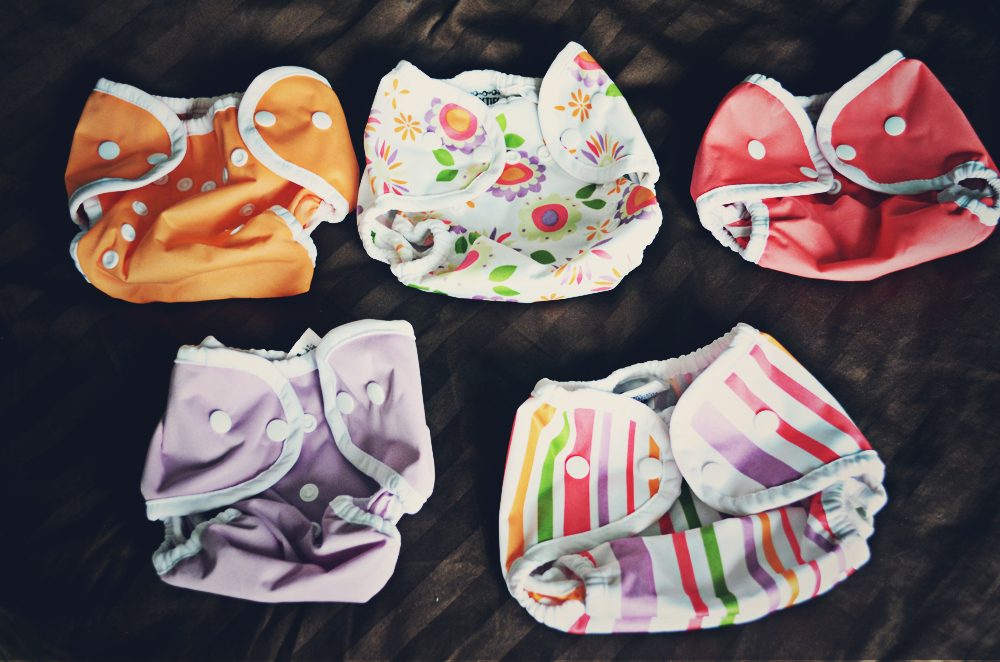 How cute are these diapers?! I'm so in love with them and can't wait to use them on our little girl!
We also got 2 new Lotus Bumz OS, which probably won't work for our newborn, but which we found on sale on Zulily. (BTW, if you are cloth diapering or planning to cloth diaper, I strongly recommend getting an account with Zulily. They run awesome sales on cloth diapers pretty regularly. Since I joined 3 months ago, I've gotten super inexpensive FuzziBunz and Lotus Bumz and seen really cheap Charlie Banana as well.)
I'm so excited about cloth diapering. Is that weird? I doubt I'll be as enthusiastic about diapers in a few months when I've changed about a million of them. 😉