A few weeks ago, our family went on an awesome trip to Oregon. As you guys may know if you read my blog, my husband grew up in Oregon, and for several years, we both lived in Oregon. It was where we lived as newlyweds and where we first brought Isla home from the hospital. We have a lot of family and friends there, and it was so exciting to get to go back for a visit.
The first thing we did after landing in Portland is stop at Burgerville, my favorite fast food joint in the whole wide world, for a Tillamook cheeseburger. I had been craving it for 15 months, so it was good to satisfy the craving!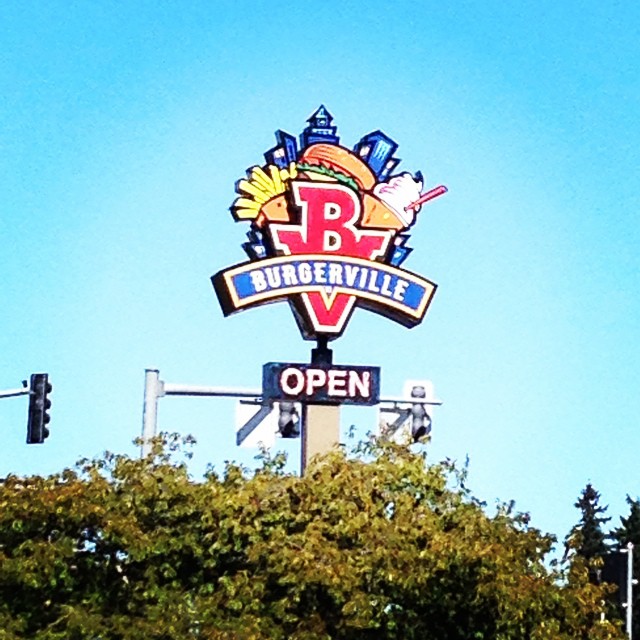 After that, we made the long journey out to the Oregon coast to spend a few days with Kellen's parents. Did I mention that their back yard is literally the Pacific Ocean?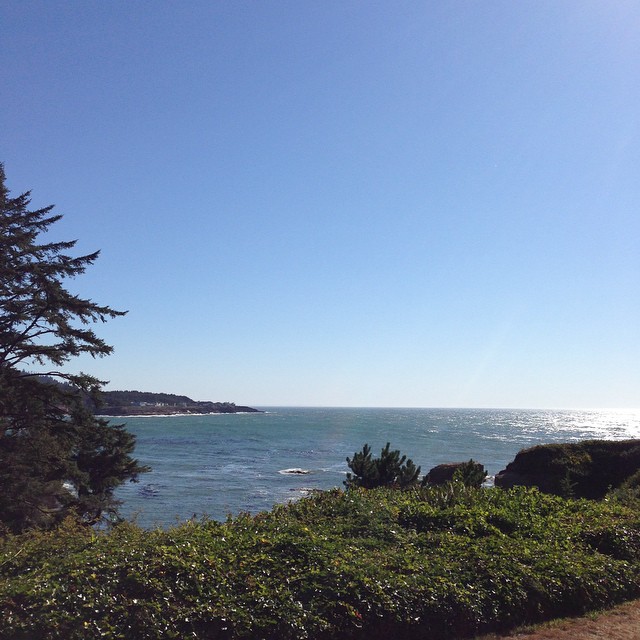 Isla had so much fun playing with Grammy and Pops. She especially loved painting with Grammy and having tea parties in her Princess Anna dress up gown.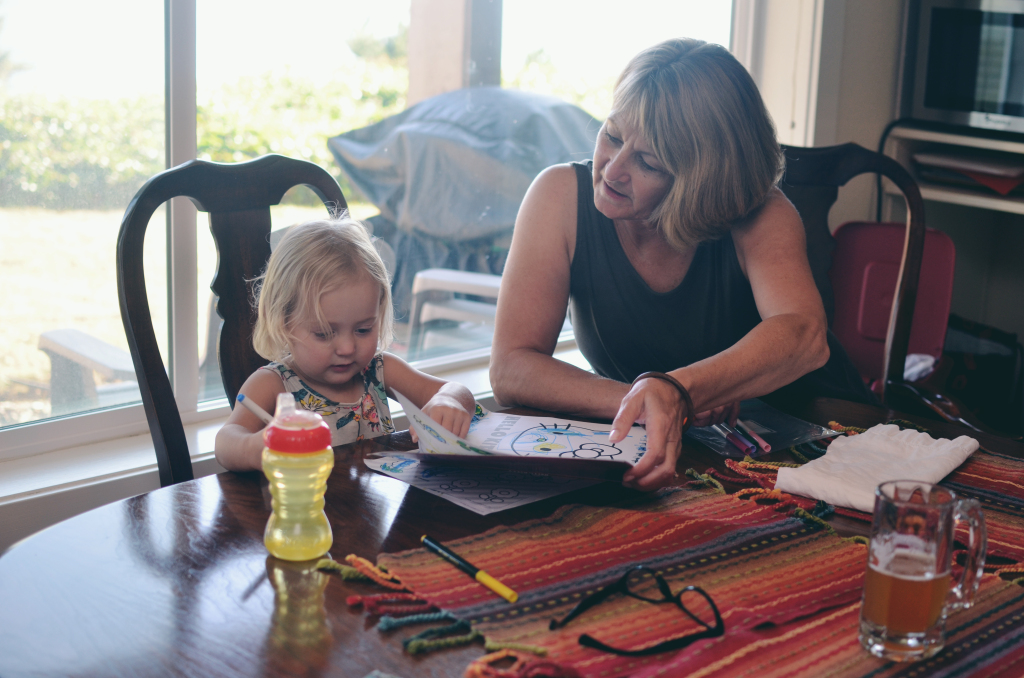 While we were there, Kellen and I also attended the wedding of one of Kellen's high school friends. It was great getting to see so many old friends and witness two people so in love get married. Plus, it was fun to get to dress up and spend a grown up night out with my handsome husband.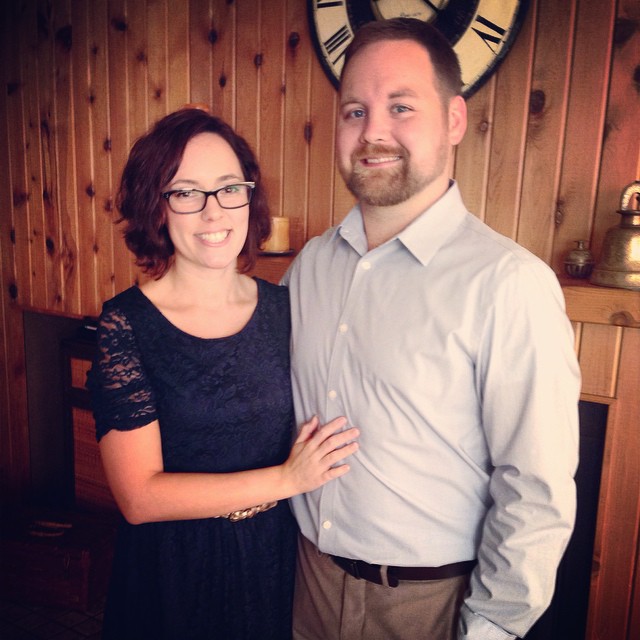 After a great weekend on the Coast, we headed over to central Oregon to spend the week with my brother- and sister-in-law and my precious, one and only niece! Isla and Leighland really hit it off, and we had a big time watching them play together all week. I wish they could play together more often!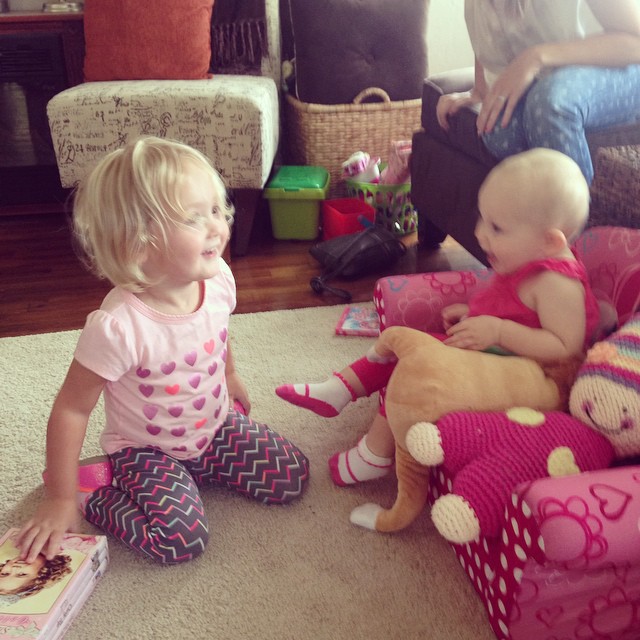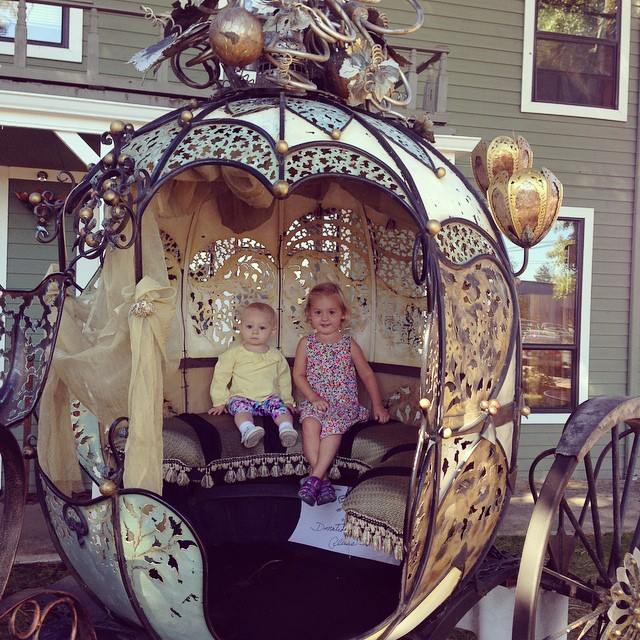 Toward the end of the week, we left Isla with my in-laws to go to another wedding on the southern Oregon Coast for a college friend. The wedding was very remote, and Kellen was a groomsman, so we spent a long weekend traipsing around an alpaca farm in the middle of nowhere. We had a lot of fun, and it was wonderful getting to celebrate two more love birds starting a life together.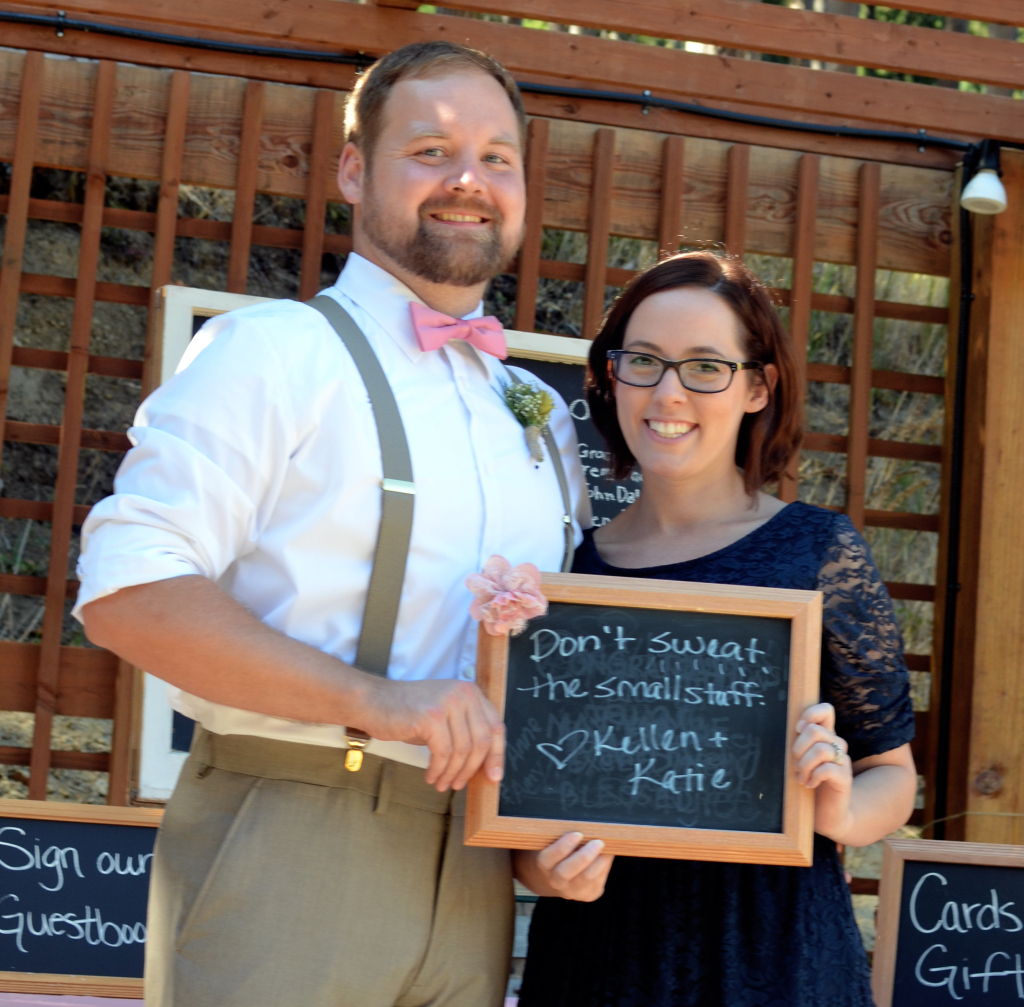 While we were having fun at the wedding, Isla got to pet a horse with her uncle Hunter!
After the wedding, we made a quick* stop at Crater Lake, which I'd always wanted to see while we were living in Oregon, but we never got around to it. (*If you can call a 5-hour detour quick.)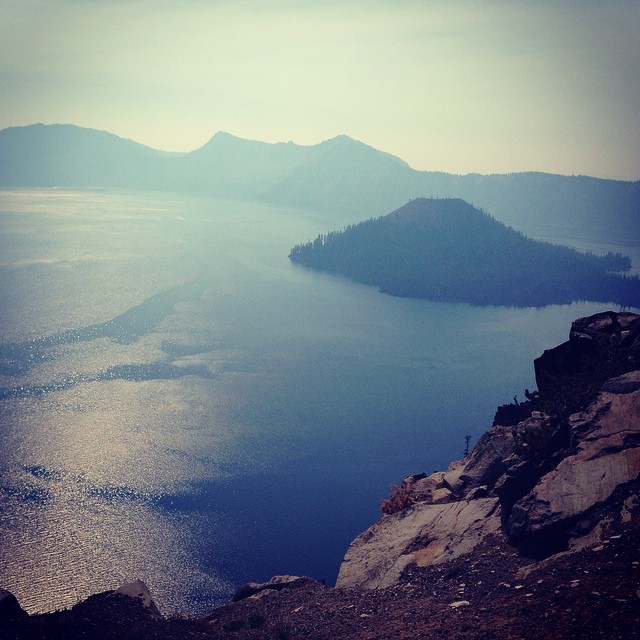 We had one last night in central Oregon to hang out with Kellen's parents, and then we were off the next morning back to Portland. I went into work for half a day to meet with my team there. Isla got to hang out with her old Oregon besties (and we got to hang out with our Oregon besties, too), and then it was back up again bright and early to head back to Texas.
We put 1200 miles on our little rental car in 11 days. It was the definition of a whirlwind trip, but it was so much fun. Can't wait to be back in Oregon for the holidays and to get more time with our sweet family and wonderful friends.
Until next time, Oregon!