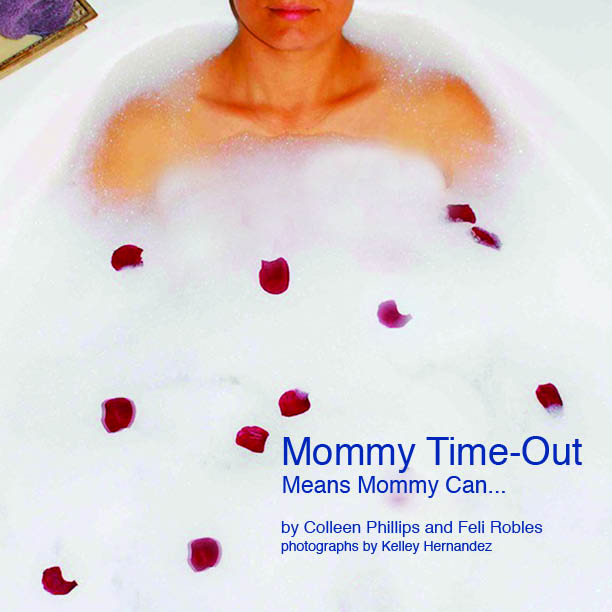 Lately, I've been struggling with balance. (Again. Always.) A few big projects have ramped up at work, and I'm easily putting in 60 hours a week, working through breaks and lunch from 8-5, and putting in more hours after my daughter goes to bed at night. My husband has had a busy schedule and been out of town, meaning I've been parenting solo a lot. I can't remember the last time I got time to myself unless you count solo grocery runs after Isla goes to sleep.
I don't think it's particularly surprising that I've spent nearly half of the last 10 months with a cold or that I've had long stretches where I've struggled with insomnia or that I feel wrung out absolutely all the time. Like a lot of moms, I've just kept going because what's the alternative? At least, that's how I tend to think about taking a break from my hectic life, whether there are alternatives or not.
My husband has been trying for months to get me to take some time for myself. He's always encouraging me to leave Isla with him for a day and go shopping, go watch a movie, go get a massage. He even offered to let me stay at a hotel for a night, so I could get a real break and the solitude I as an introvert crave and frankly need to be healthy. (Yes, I do have the best husband in the world.) The thing is, I never take him up on that offer. It seems like our schedules fill up weeks in advance, and when there is an opening, I'm loathe to leave the house or I can't decide what I want to do.
A while back, Colleen Phillips and Feli Robles contacted me about reviewing their new book, Mommy Time-Out Means Mommy Can… I remember at the time thinking it sounded like something written for me, but I responded saying, "I don't really know if I have time to read a whole book." (Of course.) They assured me it was an easy read, and I, recognizing how sad it is to say you're too busy to read a book about making time for yourself, agreed.
The book arrived in the mail Friday afternoon. My husband checked the mail and handed the book to me at 4:30. By 5, I'd devoured the book. The book mostly comprises large, colorful images of normal moms, not models, enjoying normal activities: reading, meeting up with friends, enjoying the great outdoors, exercising, shopping, sleeping.
The text is all large fonts (hooray!), and the copy is brief and easy to read. The focus is really on a visual experience with lots of bulleted information so you can quickly absorb the tips and move onto soaking up inspiration for taking a time out.
I really enjoyed the Guidelines at the beginning of the book, because I find that enforcing my boundaries and my time out on the rare occasions I do take it is really hard. It's always so tempting to rush through my hair appointments or come home early from my shopping trip or to spend the whole time texting whoever is watching Isla to see how things are going.
One of the guidelines I appreciated most was the idea of having a support group. I know that is one of the hardest ones for Kellen and me because we don't have a large support group in Portland, and we struggle a lot with finding babysitters. It's something we're slowly improving. Our neighbors' have a little girl Isla's age, so we set up an arrangement to swap out watching each others' kids so we can go out on dates. We also have found a babysitter we trust in the form of our daycare provider's 16-year-old daughter, who nannies after school for another family. The fact that we now have 2 separate people we can ask to watch our kid is a big and fairly recent improvement, but I think it's one of the biggest barriers I've faced in getting time to myself.
Another thing I love is the suggestions for things to do, both in your home and out. Figuring out what to do is always a challenge for me. I'm just so used to my life and schedule revolving around everyone else, the idea that I could get a few hours to do whatever I want is bizarre. The book provides great tips on things to do, many of which don't cost money and are accessible to all parents.
The end of the book contains helpful forms to help you plan a time out. It includes a form "To Make My Mommy Time-Out Happen," where you specify what you will be doing, when you will do it, where your children will be and who they will be with, and what you and your children will need for the time-out so that you actually get to take the time you need. It's brilliant, and I think if you're a mom who keeps trying to get out of the house and finding yourself sucked back in or cutting your time outs short because you forgot something or the kids need something or your sitter craps out, this could be very helpful in making sure you actually get out and can enforce your boundaries.
Other items include a babysitter list–for the names of all your potential sitters, their phone numbers, and times available–a calendar, emergency contact info, medical information and release form, and mommy time-out coupons friends and family can give you where they basically volunteer to take care of your kid(s) so you can GTFO. (Yes, please!) You can actually find all of these forms online at MommyTimeOut.com.
This book has inspired me actually to put some time on the calendar for myself. So in 2 weeks, I'm taking the day off. I still haven't decided exactly what I'm going to do yet, but at least I've scheduled it and this book has given me a lot of great ideas for what I can do. I also plan to take full advantage of the Mommy Time-Out forms.
Buy It
If you're interested in buying Mommy Time-Out Means Mommy Can for yourself or for a friend or family member, the book releases on April 22, 2013. It retails at $19.95, plus shipping and handling (and taxes if you live in Texas.) You can pre-purchase the book at a 10% discount, though, through April 21 at the Mommy Time-Out website. From April 22 to Mother's Day (May 12), you can order the book from the Mommy Time-Out website at a 5% discount. The book is also available on Amazon, where you can find a sneak peek of the book. For more tips on Mommy Time Outs, discounts on MTO products, and notices on upcoming events and releases, you can also sign up for their newsletter. Just look for the pink form on their site.
Win It
If you'd like to win a free copy of the book, I will be running a giveaway here on Robot Love starting tomorrow, April 18, running through Mother's Day, May 12. Check back tomorrow for more information!