This year for Easter, we drove up to Northeast Texas to spend the holiday with my family. It was a whirlwind, exhausting trip. We got up early and drove 6 hours on Saturday morning and then drove right back Sunday afternoon after having lunch and egg hunts at my grandmother's. Exhausting, but totally worth it.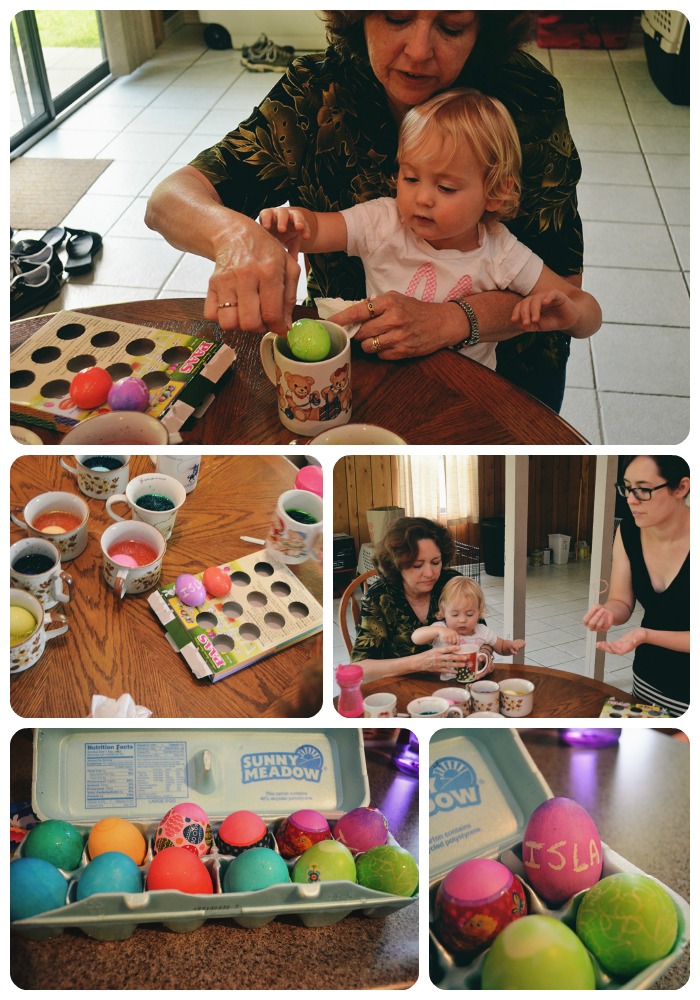 My parents are in the process of moving out of their house–the place where I spent most of my childhood. It was almost completely empty, and we all had to sleep on air mattresses since most of the furniture has been moved down to their new house in Central Texas. It was a little weird seeing it so empty, but it was good to get to have one last family celebration there.

Isla also got to experience at least one Easter at my grandmother's. When I was a little girl, Easter at Ma's house was a yearly tradition, and all of my cousins would come in their Sunday best with Easter baskets loaded up with eggs. We had some pretty epic egg hunts in Ma's back yard, and I am so glad Isla got to hunt eggs herself in Ma's big back yard. Granted, she's got a lot fewer cousins than I have, but my cousin's little girl was there, and both girls had a great time hunting for eggs and playing together. It did my heart good to see Isla experiencing part of my childhood that I remember as being so magical and fun. I'm also glad she got to spend time with my grandmother, who is an absolutely amazing woman.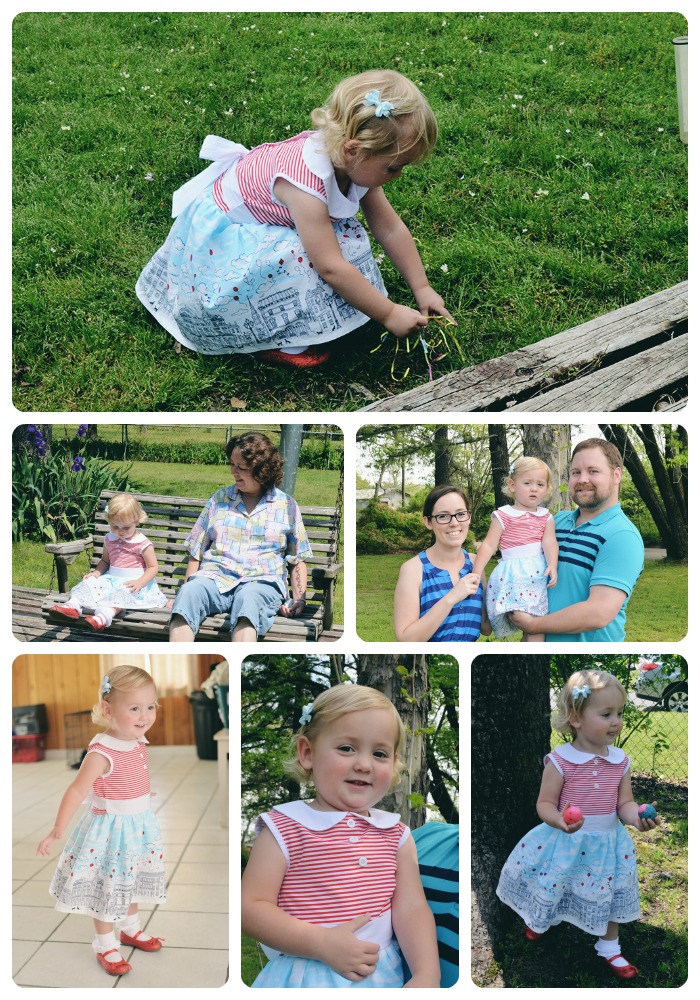 I'm not in any way religious, but I do love what Easter symbolizes (both from a pagan and a Christian perspective.) New life, new beginnings. Every year, by February, I'm utterly sick of winter, and in March I eagerly start looking for buds on the trees, the first sure sign that winter is on its way out. I love watching all the new leaves and flowers and colors burst forth from the world, and Easter seems to be a celebration of brightness, warmth and life. I can't think of a better reason to have a party.