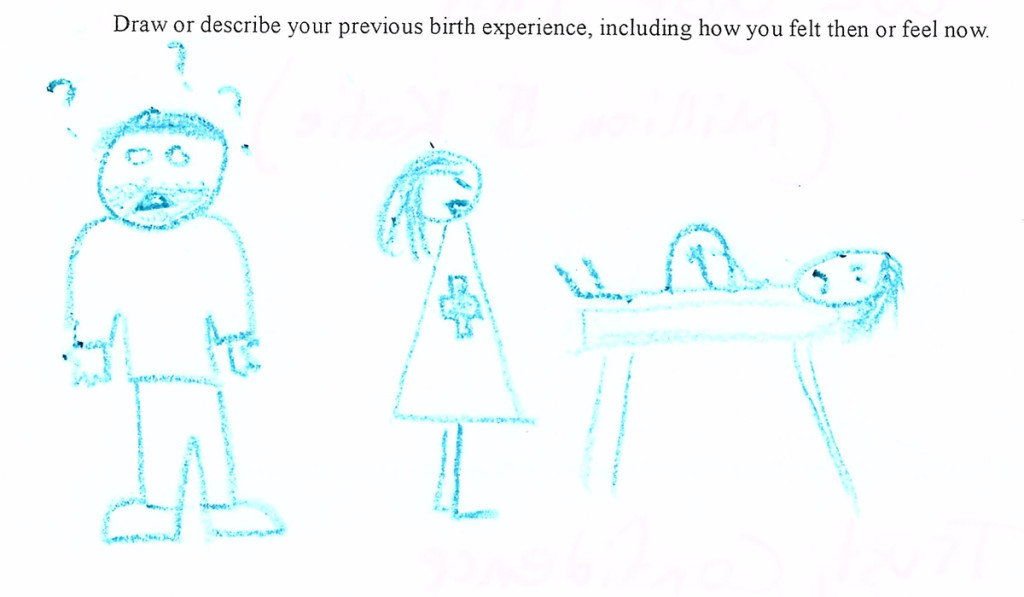 It's no secret that my daughter's birth wasn't easy. I was induced. The first round failed. They tried again, labor started. 16 hours later, things went haywire, and we had to be rushed into the OR for a crash c-section. In total, I spent 40 hours in the hospital from the time I was admitted until they cut me open trying to have a baby, the last several worried, exhausted, and in pain. It's not an experience I want to repeat and not just because it ended in a c-section.
So we've been taking steps toward attempting VBAC and just a better birth experience in general. A lot of this work has been going on for years. I've done a lot of homework on birth, c-section, and VBAC. I did a lot of homework on my own birth, ordering the full chart from the hospital to see what might have been done differently. I researched OBs in my area to find one more supportive of a hands-off approach to pregnancy and birth and committed myself to a healthier lifestyle, which I've maintained for a couple of years now.
Now that we seem to have a pregnancy that will stick, we've started taking more serious strides toward a better birth. The first was finding the right care providers, and we went with a small OB/midwife practice that was very supportive of VBAC. In fact, at every appointment I've had so far, one of the first things they've asked me is, "You know you're a great candidate for VBAC, right?" Yes, yes, I do.
We've also met with and hired a doula to support us through the birth and taken a VBAC class at her recommendation. We didn't learn much from the class that we didn't already know, but it was wonderful getting to talk about our birth experience and unload some of the baggage that came along with it. Check out our awesome drawings from the class. We were told to depict what the first birth was like. Without knowing what the other was drawing, we both drew pretty much the same picture. (Our nurse while I was in labor the last night was a total B. She's the angry person glaring over me in both pictures and that was basically what our room in L&D looked like for 12 solid hours.)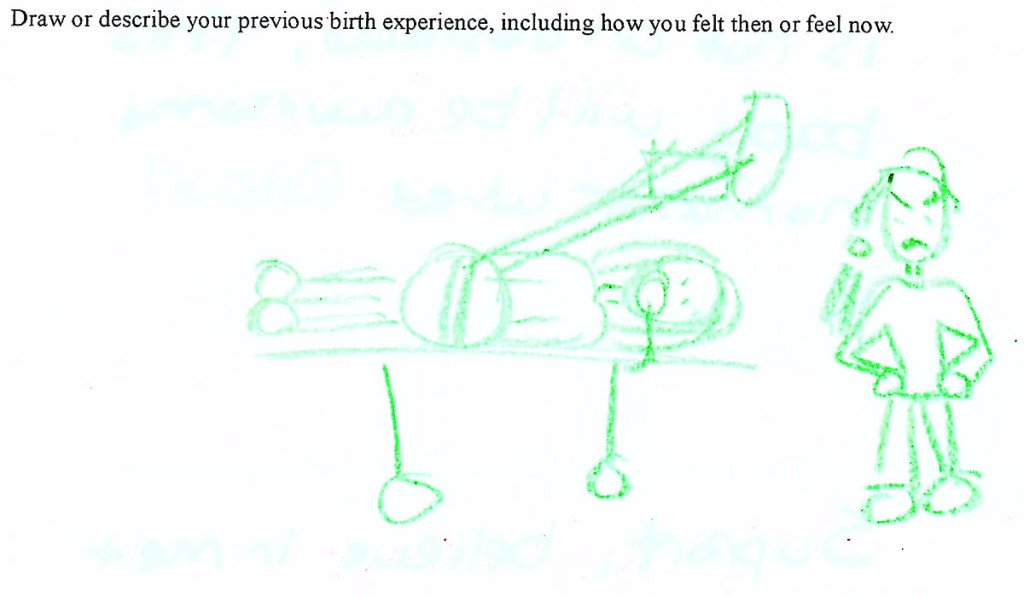 Our next steps are to take an advanced coping strategies birth class from the hospital and buckle down on Hypnobabies, which I did with Isla and which was pretty effective for pain management (when I wasn't being harassed by nursing staff.)
I feel like we have a much better idea of what to expect, a much better plan in place to get through the birth, and a great team who I am confident will be more supportive.
I won't be heartbroken if a VBAC doesn't work out. In fact, I'm well aware in the next few months a number of issues could arise that would make one necessary, and whether scheduled or emergency, I feel like I have peace with that. Mostly, I just want a more positive experience. All I ask is to be surrounded by kind and caring people and to have a healthy baby in my arms at the end of the journey.