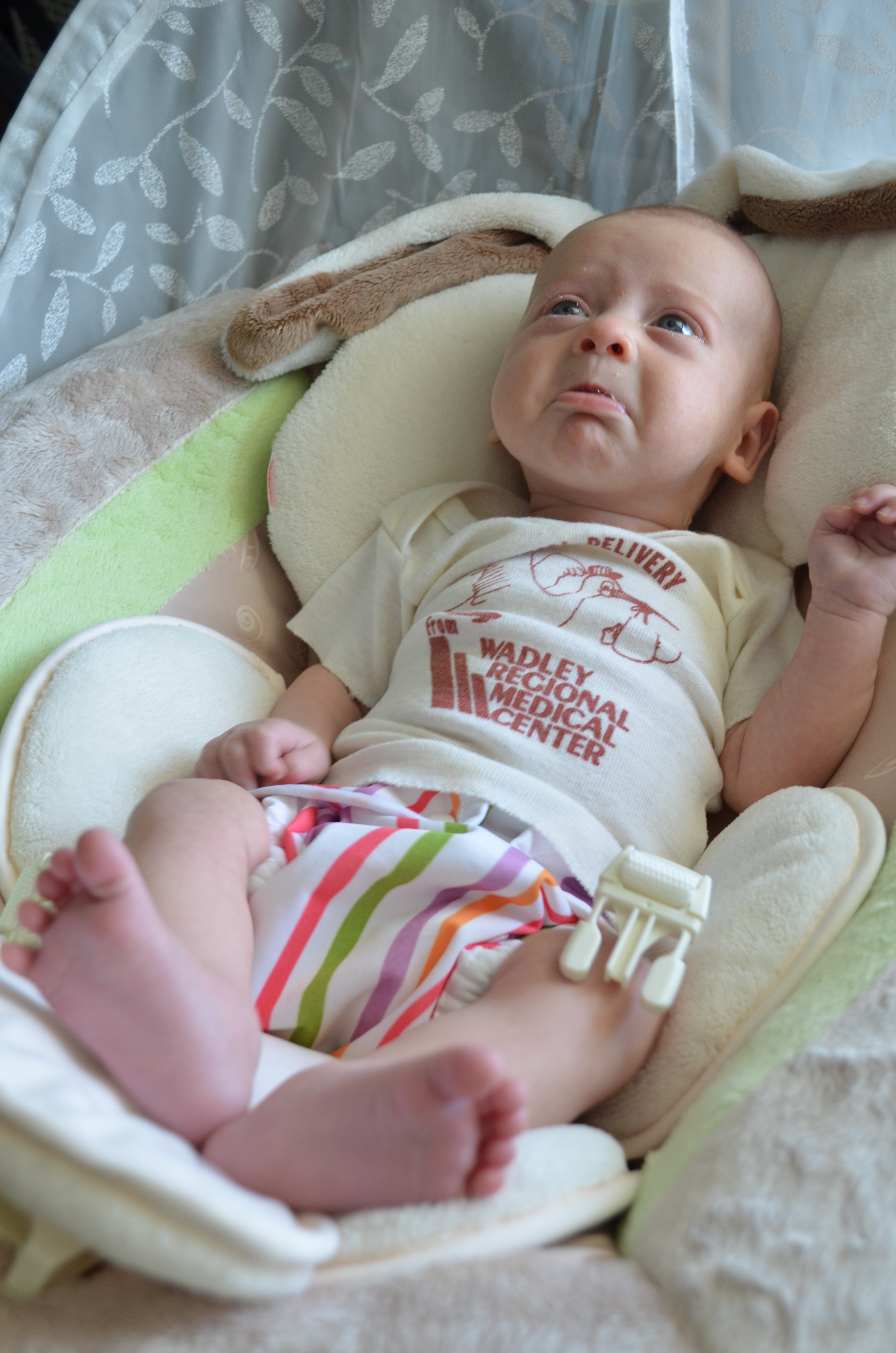 I'm not really sure why people are so afraid of prefolds. Prefolds are our go-to cloth diaper!
While I have a small stash of AIOs and pocket diapers–enough to get Isla through 3 days of daycare–we use prefolds exclusively at home. I use simple Indian cotton prefolds with snappis and Thirsties Duo Wraps, and honestly? Not much harder to get on a wriggling, inhumanly strong 3-month-old than your average bumGenius or Huggies. Yes, they do require a few extra steps, but these steps are much, much easier than they look. I basically learned how to fold a prefold by watching videos on YouTube and experimenting. (I do a modified Angel Wing fold.) My husband and mom both picked up the tricks pretty quickly, too, and my husband even has his own preferred fold (the jelly roll fold) which he learned from his own YouTube research. So, yes, even husbands and grandmothers can learn to do prefolds, contrary to popular belief!
Once you get past learning to fold the diapers, though, there's a lot about prefolds to love. For one, they're much less expensive than AIOs and pocket diapers. You can get your entire stash of prefolds for a fraction of the cost of AIOs and pockets.
For another, they are so much easier to wash. There are no inserts to wiggle out before washing or to stuff after they're clean. There are no additional layers of fabric that force you to run the dryer over and over again to get them dry. To store them, all I have to do is fold them in half! So easy! I vastly prefer a washer and dryer filled with prefolds to a washer and dryer filled with my other diapers, because these are easily the most hassle-free.
The final reason is that I really, really love my Thirsties covers. Thirsties has some of the most adorable prints around, and I love putting these simple, super cute covers on my baby girl.
The only real downside to prefolds, in my opinion, is that they do let moisture sit on baby's skin for longer, so it's important to change diapers frequently when you use prefolds. However, I think the good far outweighs the bad when it comes to prefolds.
Don't let the folding put you off prefolds. It's not that complicated, honest. And they're a fantastic way to cheaply and adorably cloth diaper your baby!