About half the time I tell someone we use cloth diapers, I get a reaction like this:
"But…but….that's so disgusting!" they cry.
To which my response is usually something along the lines of: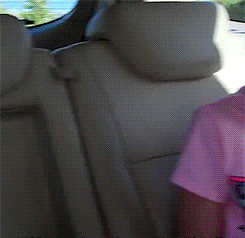 When I ask them what exactly they think is gross about cloth diapering, they invariably reply with: "You have to touch poop!"
I know I'm a mom and all, and moms are sort of infamous for their lack of propriety when it comes to the big #2. After all, we all post pictures of our kids' turds on Facebook with wild abandon and every other story that comes out of our mouths revolves around fecal shenanigans. But when someone, especially a new or soon-to-be parent, voices their fears about having to get up close and personal with excrement, I just feel like…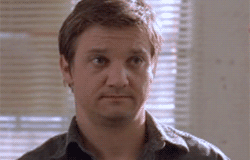 Poop is a normal part of parenting. When Isla was 3 weeks old, she sprayed me and half my bedroom while I was trying to change her diaper. Her disposable diaper.
Just this weekend, we realized Isla was running around the house with poop bubbling up over the top of her (disposable) training pants. I won't go into the clean-up process after that, but needless to say, it was very brown.
I've scooped poop out of the bath tub on several occasions. I've had surprise poop fall out of diapers onto my feet while I was changing Isla standing up. I've found random turds just sitting in places in my house with no baby in sight and no idea how they'd gotten there.
Poop doesn't scare me anymore, but even if it did, I think there's a very mistaken impression that cloth diapering looks something like this:
…when in reality, it looks just like changing any other diaper. I wipe Isla down, I roll the wipe and diaper up, and I throw them both in the diaper pail. That's it! I pretty much never touch poop unless something goes seriously awry.
Most people assume because I have to launder my diapers, I have to touch poop at some point, but so far, I've never touched poop while doing laundry. We put our diapers in a diaper pail with a liner, and when it's time to wash diapers, the only thing I touch is the clean outside of the waterproof pail liner. The liner and the diapers all go into the laundry together. I run everything through once before I even attempt to take the inserts out of the pocket diapers, which means usually all the inserts agitate out and on the occasion when one doesn't, all the pee and poop for the most part have already been washed down the drain.
And, no. Washing diapers in my washing machine doesn't make my washing machine dirty. After all, the entire point of a washing machine is to wash things. The poop goes in with lots of hot, soapy water and runs through several times. After 2 or 3 runs, all the stuff you want to get rid of has been washed away and sent along its merry way into the sewage lines. My diapers, and my washing machine, all smell fresh and clean.
To sum up: cloth diapers aren't that different from disposables in terms of poop exposure. My cloth diapers do a better job of keeping poop in the diaper than any disposable alternative and because of that, I actually probably deal with poop a lot less than parents who use disposables. My diapers get thoroughly washed several times a week, smell great, and are probably cleaner than most of the underwear sitting in your underwear drawer right now. Sit on that for a minute. (No, really. Think about what's touching your unmentionables right now.)
Cloth diapers are better for the environment. They don't contribute to billions of pounds of non-biodegradable waste that goes to landfills every year and that will still be sitting in those landfills hundreds of years from now. They are chemical free, and if a cloth diaper accidentally ends up in my washing machine along with regular clothes, I don't end up with weird jelly-like chemical balls all over everything I own. Everything just ends up clean.
Cloth diapers look better on our bank statement, because we're not dropping major bucks every week or two on more diapers.
Plus, they are super adorable. They come in tons of cute colors and prints and styles, and my daughter's rear end is soul-crushingly precious in her diapers.
Cloth diapers aren't gross at all. They're awesome and a great way to keep a baby's body fluids under control.