I want to preface this by saying my home will probably never be beautiful enough to wind up on Pinterest, much less grace the cover of magazines, and this goes doubly so for a place we know we'll be renting for less than a year before we buy a house next spring. But I'm happy to say most of our boxes are unpacked and things are starting to look like a home!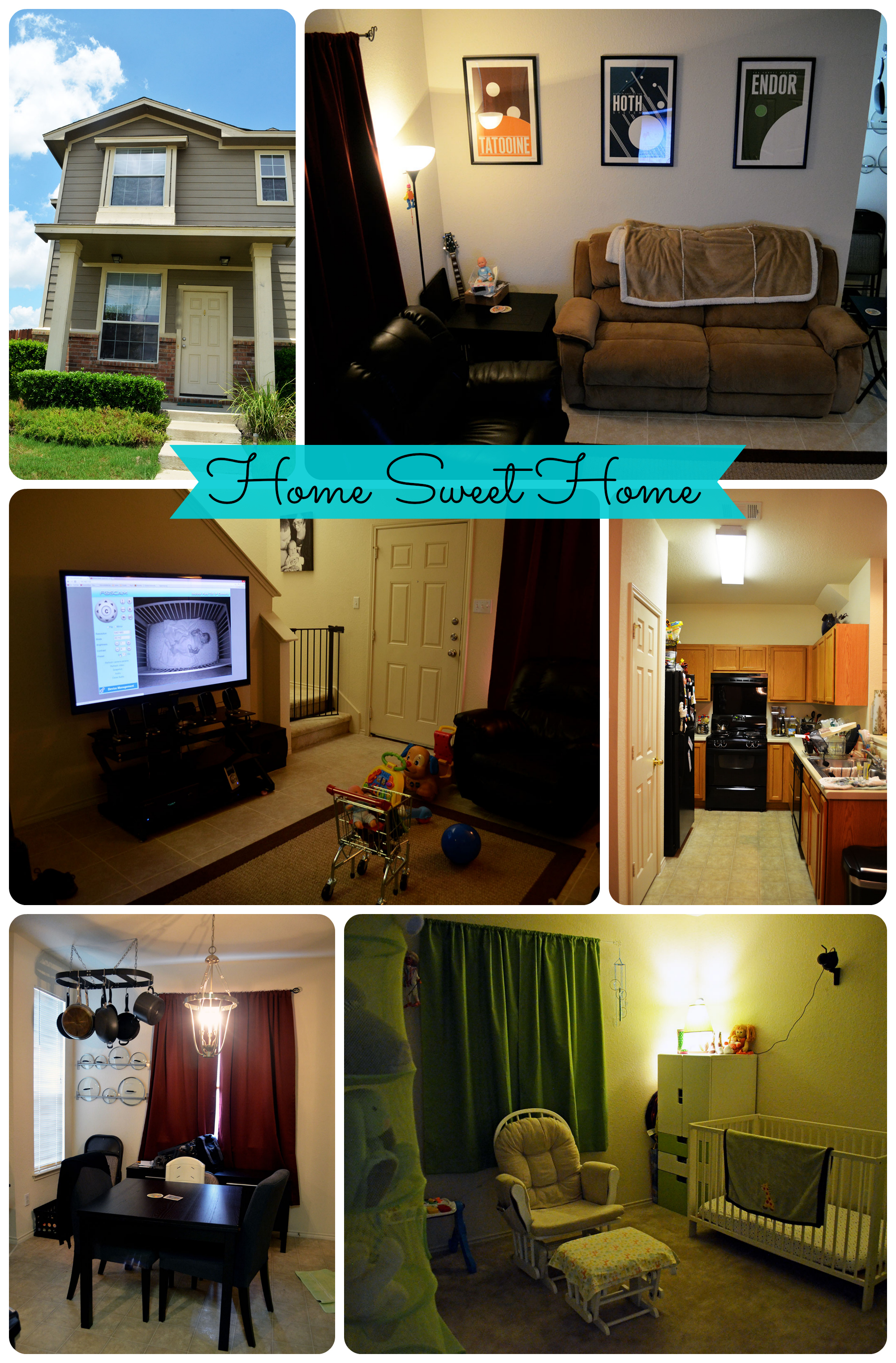 So far, we are really enjoying the new place. It has lots of space, which is great, since I'm working from home full time here and spend a lot of time in the house. We have a 2-car garage, a kitchen, dining room, and living room downstairs, along with a full utility room and half bath. Upstairs, we have 3 bedrooms and 2 full baths.
The master bedroom is separated into two parts, presumably the smaller part intended for an office or nursery. We put our bed and dresser in the smaller part, though, closed it off with a curtain, and turned the larger part into an office. It's fantastic, because Kellen and I have more than enough rooms for our desks, book shelves, and a giant flat screen, which I use to do yoga when I wake up or on my lunch break. It also means that our 3rd bedroom is solely devoted to being a guest bedroom, perfect for visiting grandparents and friends!
We also have a nice little fenced in backyard, where we've set up the grill and a swimming pool for Isla. Both Isla and the dog love playing outside. When tempers start flaring and nerves are frayed, just stepping out into the backyard is enough to diffuse the tension and put everyone in a much better mood.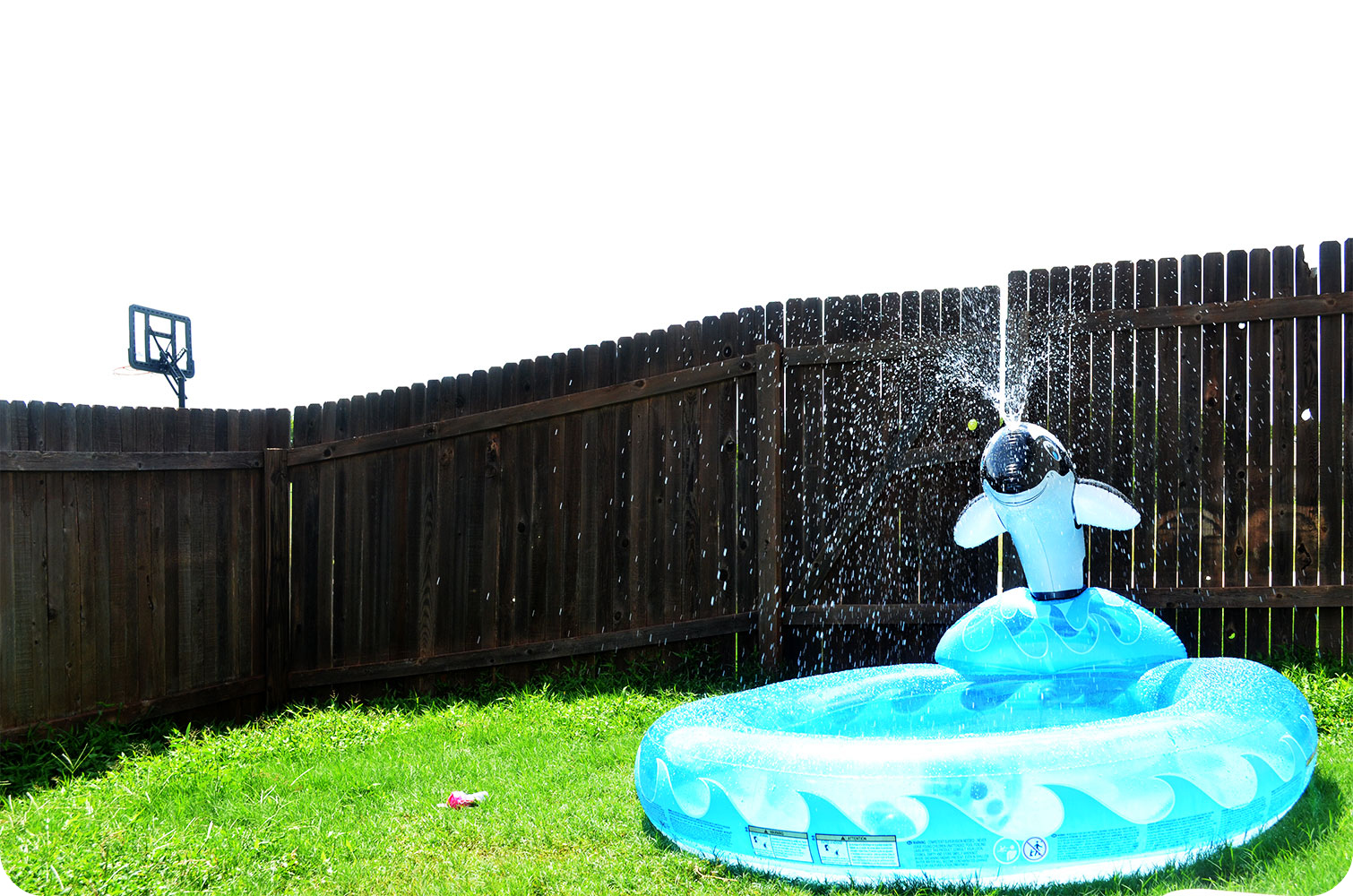 On top of everything else, it's close to lots of grocery stores and shopping centers, an easy commute for Kellen to get to work, and not too far out in the 'burbs, which was one of our biggest worries about the location. In fact, we're pretty sure when we buy in the spring, we'll probably stay in this neighborhood.
It's definitely a temporary home, so to that end, we haven't invested much time or money in prettying it up, but it's very comfortable and functional, and we are so lucky that we were able to get this place after a harrowing experience trying to find a place to rent in one of the hottest rental markets in the country from 2,000 miles away. This place exceeded all our expectations, and I'm so thrilled to be back in Texas, I think I'd be satisfied living in a box…well, as long as that box had air conditioning.
So happy to finally be home!