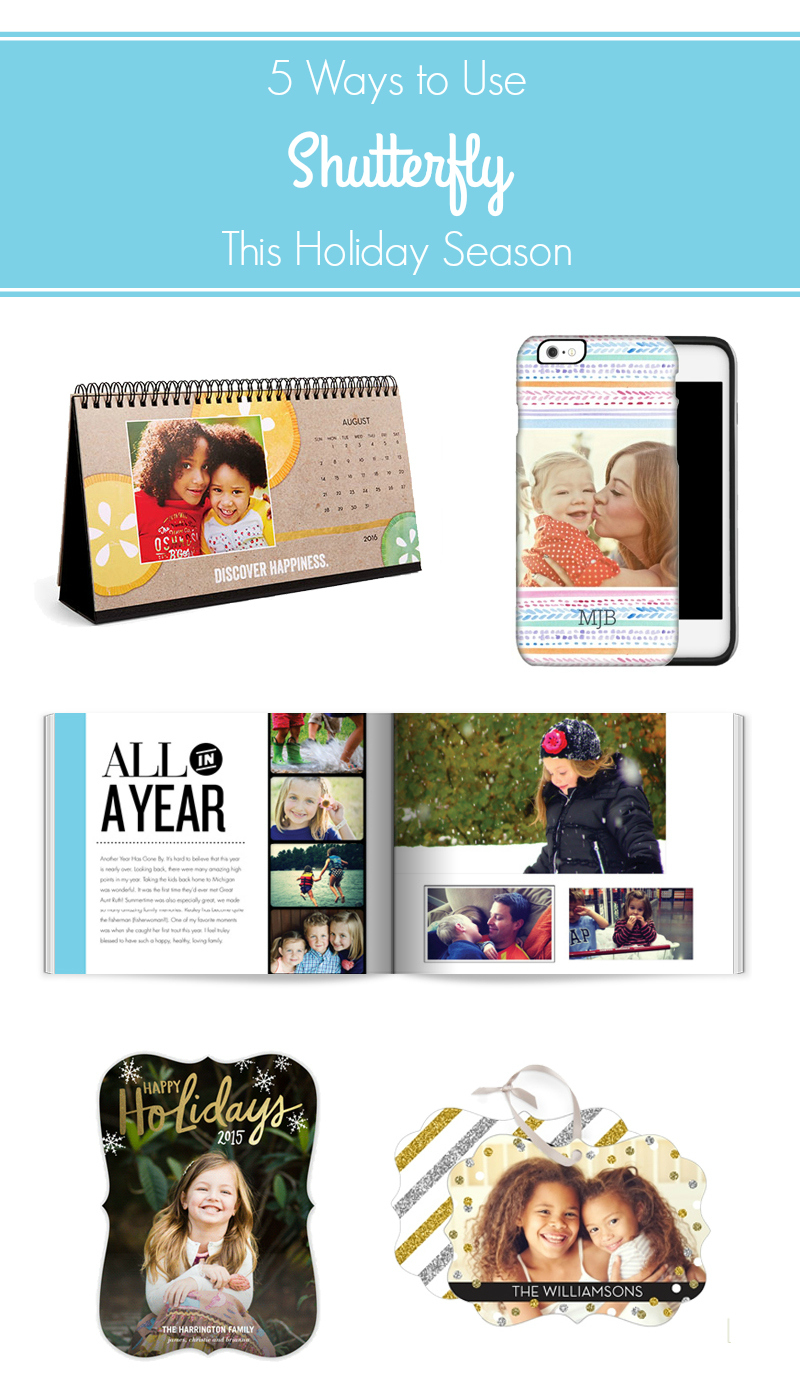 Shutterfly has long been my go-to for Christmas cards, scrapbooks, and creating other personalized items using photos of my family. Below I share some of my favorite items from Shutterfly.
I love, love, love Shutterfly's holiday cards. There are hundreds of designs to choose from and each card is easily personalized for your family. Shutterfly's selection includes Hanukkah cards, cards in Spanish, as well as templates where you can import your own design. Once you've added your photos and personal message to recipients, you can either have the whole shebang shipped to you to mail yourself or Shutterfly can address, stamp, and mail for you, an option which has been a huge time saver for me in the past. Shutterfly makes the entire process of sending family holiday cards quick, easy, and fun.
Shutterfly has several options for personalized ornaments, perfect for wreaths and Christmas trees, allowing you to turn your favorite family photos into ornaments which can be used year after year, reminding you of good times you had in holiday seasons past.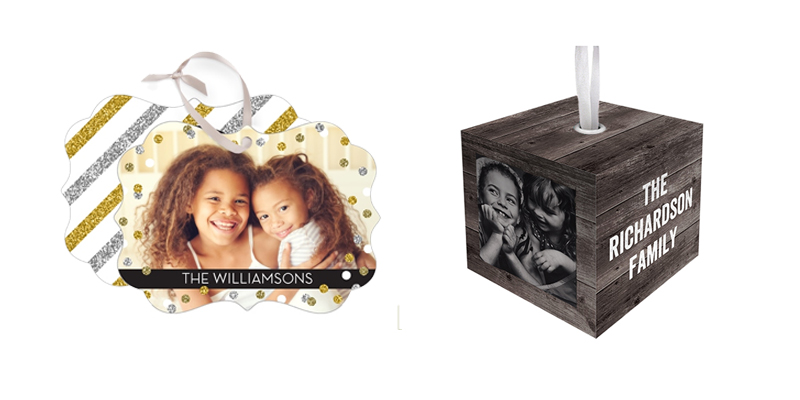 Every year for the last several years, I've used Shutterfly to put together my family's yearly scrapbook, as well as to document special trips and occasions, even my pregnancy with Isla. I love being able to pull our old photo books off the shelf and relive our family's happiest memories and triumphs, and they make wonderful gifts for family.
Another great gift idea for family members is personalized calendars. Shutterfly has a variety of options–desk calendars, wall calendars, magnet calendars, even mouse pad calendars–that all have multiple design option which can be customized for your family. They can also be great to make to hang in your own home or keep on your desk at work, to remember your favorite people all year long.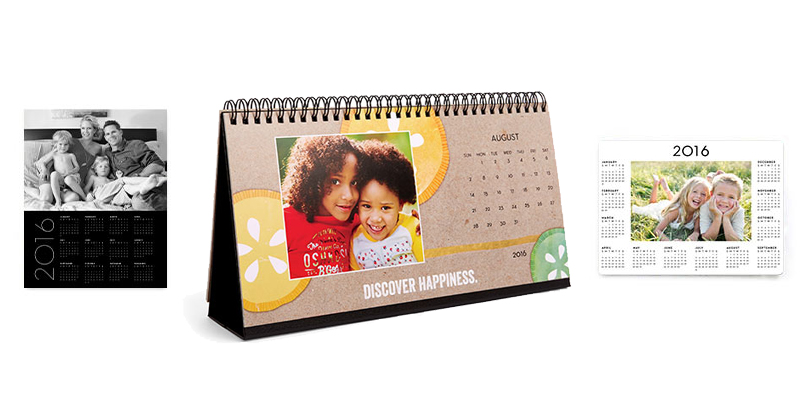 Shutterfly has dozens of customizable iPhone cases to choose from, and cases are available from the iPhone 4/4s through the iPhone 6/6s. You can put a more personal touch on the item that goes absolutely everywhere with you. It's also a great gift for your partner and grandparents.
Check Out More from Shutterfly
This list is just a few of my favorite items from Shutterfly. They have a ton of other personalized items available: glasses, office supplies, wall art, photo quilts, place mats and more.
The next few days, Shutterfly also has a number of deals going on. You can use the code BLACKFRIDAY to get 50% off hard cover photo books and 40% off everything else. You can also get 10 free holiday cards (6×8, 5×7, 5×5, 4×8 Flat, 5×7 Folded, 5×7 Trifold or 3/4 Folded) using the 10FORME code on check-out. On orders of over $39, use SHIP39 for free shipping.
I hope this post helps you find some gift ideas and/or some wonderful ways to customize your holiday season with Shutterfly!