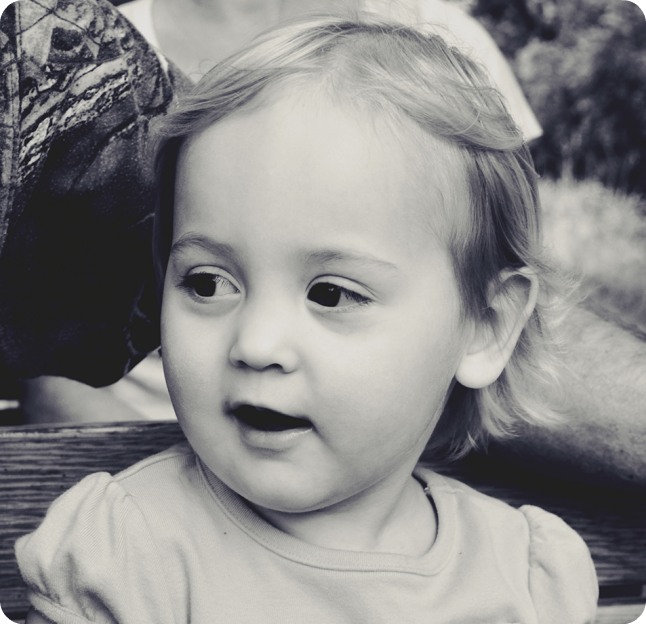 A while back, I was having a conversation with some other moms about which was worse, toddlers or newborns, and I seemed to be in the minority opinion that the toddler years are better, by miles and miles.
2-year-olds get a bad rap and not without cause. They're very mobile. You can't just put them down anywhere and expect them to stay there. They will be up before you've even gotten them down and into something dangerous before you can warn them, "Be careful!" They only take one nap a day. They have minds of their own and make every effort to do just as they please. They can talk back, say no, and insist, "NO, IT'S MY TURN!" at top volume. They can lay down on the floor and wail and scream and hit and kick and generally embarrass the snot out of you in public and make you want to pull your hair out at home. They are constantly testing you to see how much they can get away with, and as such, they pretty rapidly learn how to push every last one of your buttons. And they do. Frequently. With gusto.
At the same time, 2-year-olds are a lot of fun. They are curious and observant. They notice everything, ask questions about everything, repeat everything, and are by turns astonishingly perceptive and hilariously off-base. A toddler is going to be all over the place, rattling off questions and thoughts rapid fire as they go, and for the first time, you'll finally know what it is your kiddo has been looking at, thinking about, and wanting to do from the day they were born.
Toddlers can make things, do things, and be helpful. Isla loves to build and color and dig, meaning I have a fridge covered in her art work and frequently get to sit with her and build cakes and dogs out of legos. She also loves to clean up and be a helper. If I'm putting clothes in the dryer, she wants to put the clothes in the dryer herself. If I'm weeding the garden, she wants to pull weeds, too. Newborns don't make anything except body fluids, and they are completely useless when it comes to cleaning up after themselves.
Toddlers are total hams and little lovers. They love to put on a good show for a laugh and if they think you find something they do funny, they will do it over and over again, just to hear you chuckle. And they will surprise you by telling you, unprompted, that they love you and give you hugs and kisses. Newborns are just figuring out the concept of humor, and rather than sweet I love yous and hugs and kisses, newborns just loudly demand with much crying and shouting for you to hug and kiss them. Which is not really a bad thing and toddlers occasionally do that, too. It's just a little one-sided with a newborn.
Plus, my toddler sleeps. One nap a day is one more nap than she ever took as a baby. She sleeps 10 or more hours straight every night and almost never wakes up. Isla was almost a year old before she slept more than 3 or 4 hours at a stretch and she barely napped for us at all until she was well over a year old. Life with a newborn is one of being constantly, mind shatteringly sleep deprived. Some lucky folks get newborns who sleep a lot, but mine never did. I love sleep. If I had to say the #1 reason I love 2 so much better than newborn, it would be because of sleep.
All in all, 2 is not so terrible. It's fun. It's challenging. It'll melt your heart. There are a lot of worse ages when it comes to parenting. Like newborns. Or babies. Or really any age when sleep isn't happening.