I'm starting a new weekly post to share my top picks for the week for kids' clothes, decor, toys, art supplies, etc. I'll try to share deals or things I actually use or want. Each week will have a theme. This week's theme is: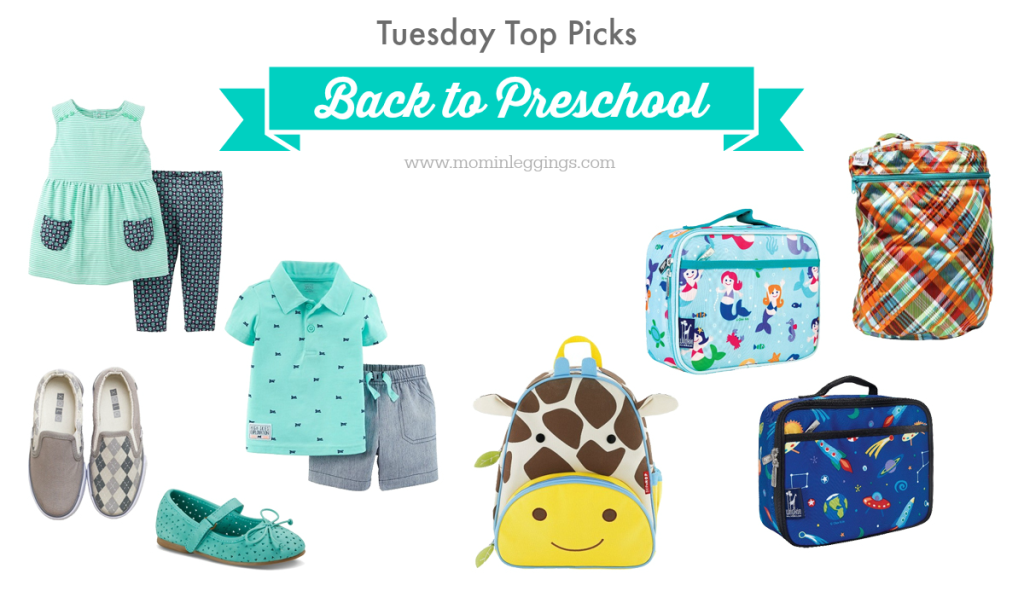 1. Cute Sets – The new school year is a great time to size up, clean out, and start planning for fall. Granted, here in Texas we've got months before the weather cools off, but some of you may be ready to invest in sweaters and long pants.
2. New Shoes – New shoes were a back-to-school tradition in my family and little wonder. Kids go through shoes like you wouldn't believe.
3. Toddler-sized Backpack – Last year's bag is falling apart (literally.) Time to grab a new one for all the toting and lugging back and forth to daycare.
4. Lunch Box – For those who pack lunches today, easy-to-clean insulated lunch boxes are the way to go.
5. Wet Bag – We keep a wet bag at preschool for the occasional accident or disaster. At this point, we've sewn and re-sewn on the zippers. Time for a new one!