We've been busy bees this spring, planting and sprucing up and making ready for summer.
We did some major work on the front yard, pulling up 20+ years worth of Asian jasmine–a stubborn ground cover that will take over your whole yard if you're not careful–and cleaning up our flower beds. In the back, we put in our garden with lots of tomatoes and peppers and planted a couple of new fig bushes. Our loquat produced fruit for the first time this year, and I'm hopeful that next summer, we'll have an even better crop. I can't wait for loquat jam.
We've had a ton of rain this spring, and while I wish we could get out of the house more and enjoy the last of the cool weather, we need every drop we can get, and I'm very grateful that everything in the yard is green and growing this year.
While all of that was going on, we were also making changes inside the house, fixing up our office and bedroom. The office got new curtains and a bookshelf, and Kellen got a new desk. The bedroom was a bigger task. I bought new bedding and curtains and only realized once we put them in that the room should probably be repainted. So out came the new bedding and curtains and half the furniture, and we painted. We've still got a lot of work to do–new nightstands, painting the dressers, and eventually taking down the popcorn ceiling and redoing the flooring–but for now I'm quite pleased with the results.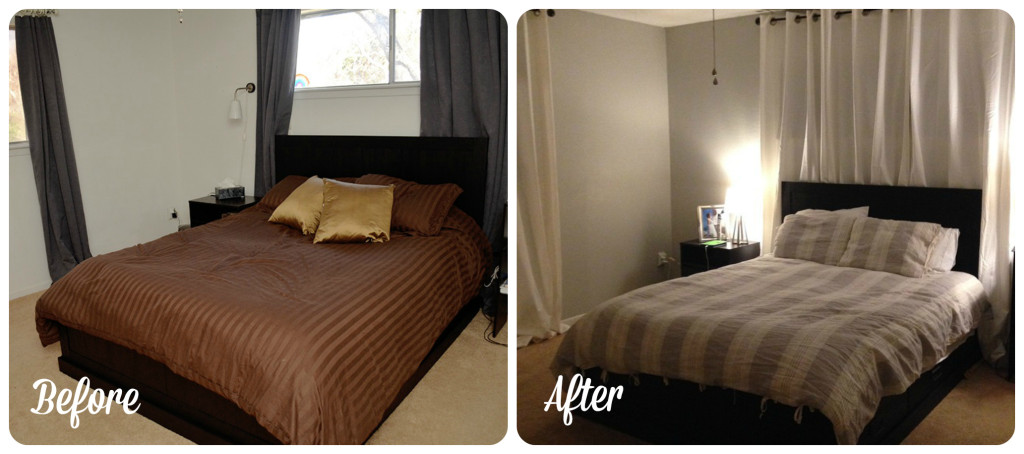 Easter and Mother's Day came and went in a blur. We were in northeast Texas visiting family for Easter. It was too wet for any outdoor festivities, but Isla had fun playing with her big cousin and meeting her brand new twin cousins. We had a cookout with my parents and brother for Mother's Day at home. I can't remember many details from either. Both feel like they happened months instead of weeks ago.
In medical news, my surgery went well, and everything appears to be okay for now. The doctor will re-evaluate in August to make sure everything still looks good and to see if I'll need further treatment. Here's hoping further treatment will not be necessary.
I feel like this spring has been a period of planning, hard work, and transition. I'm eager for summer to be here. I miss sunshine and swimming pools and am looking forward to cook outs and water parks and lots of fresh fruit and veggies from the garden, the payoff for all our efforts this season.