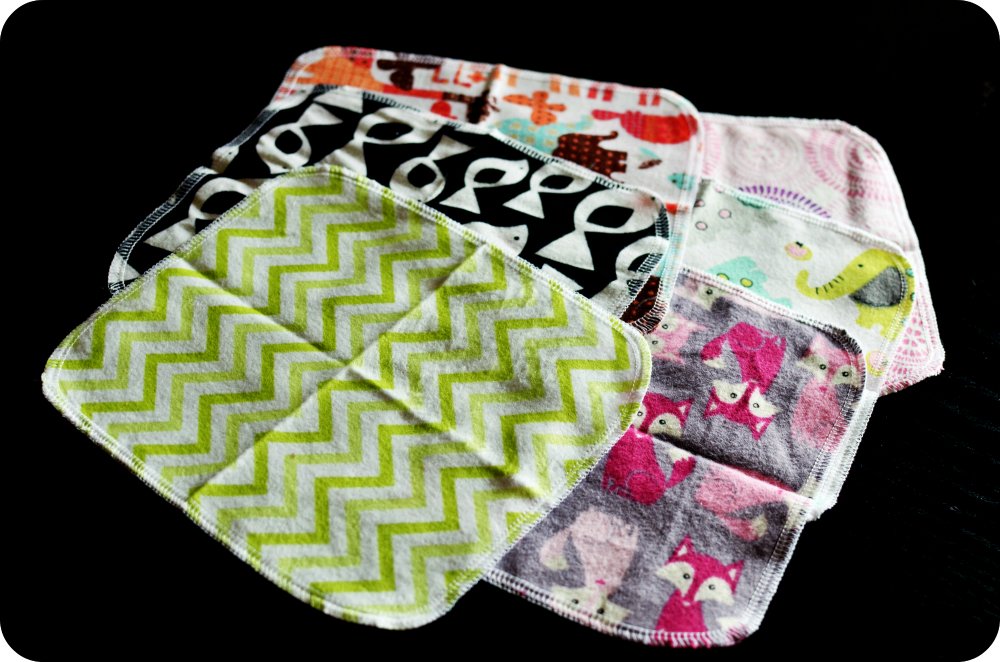 About Marley's Monsters
Marley's Monsters is an Etsy shop for eco-friendly baby products run by Oregon mom, Sarah Dooley. Marley's Monsters sells cloth wipes, nursing pads, spray bottles, wet bags and receiving blankets, all with cute and colorful patterns sure to brighten any nursery.
About Marley's Monsters Reusable Cloth Wipes
These reusable cloth wipes are single-ply wipes made of super soft flannel in tons of fun, brightly colored patterns. The wipes are approximately 7″x8″ with rounded corners and surging around the edges to prevent fraying.
My Experience with Marley's Monsters Reusable Cloth Wipes
Marley's Monsters reusable cloth wipes have become staples in my cloth wipe supply in the last few weeks. They've been put to hard use and so far have held up really well, with no frayed edges or loose threads. I love the patterns and colors, and they are the perfect size for my travel wipes case, which is what I use to store my wipes. If you are looking for fun, durable, soft cloth wipes, these are a great pick for you!
Buy It
One of the best things about Marley's Monsters is the products are sold at great prices. You can get a 40-pack of reusable cloth wipes–pretty much all you need for one child–for $26.95. Check out Marley's Monsters if you'd like to buy these adorable wipes!
This post originally ran on November 20, 2013. It was edited and republished on June 17, 2014.