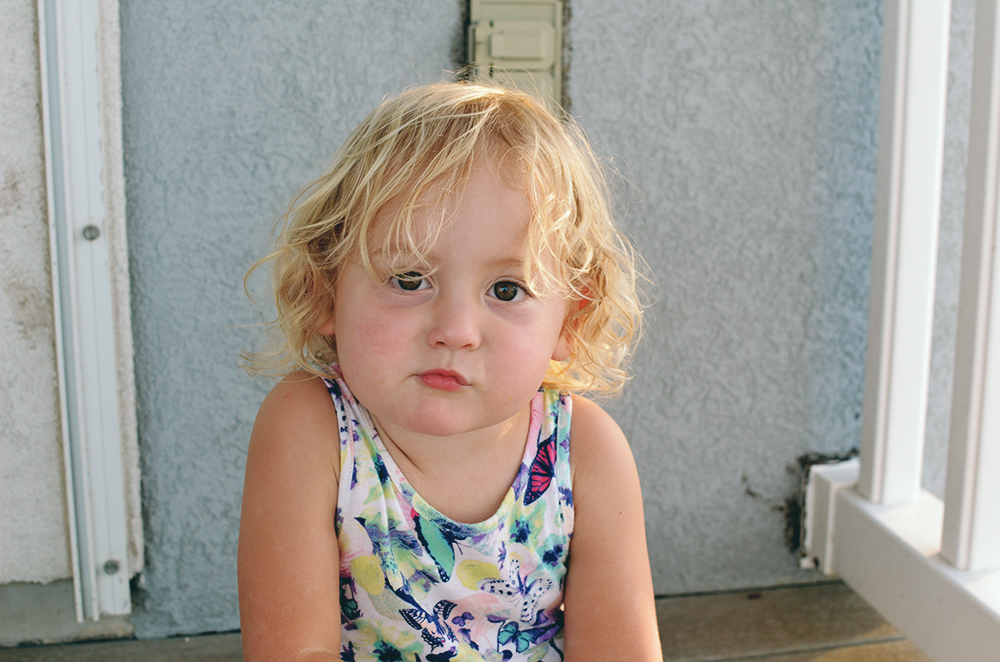 Now that I'm all grown up and a mom myself, I totally get why my mom was always so stressed out on family vacations. What should be a relaxing, fun family event inevitably is fraught with travel mishaps, safety concerns, being out of your routine, forgetting to pack important stuff, and everyone being hot, hungry, and tired.
It's hard to be a parent on vacation. All your established routines have gone out the window. You're constantly surrounded by strangers who seem to give your family the stink eye no matter what you do, and if you're traveling with friends and family, you've got a whole set of people who now are influencing both your kids' willingness to behave and your willingness to discipline. Plus, you actually do want to have fun, and you don't want to spend your vacation telling your kids "no, don't do that" and correcting the kind of behavior your kids would never dream of doing at home.
Do you relax and let the little (and big) things slide, or do you attempt to make your kids act the way they know they should while you're on a vacation, where the whole point is that you don't have to do the things you normally do? It's hard to strike the right balance.
On our latest vacation, I tried to let the little things slide and focus more on the big things: health and safety issues and being respectful of our traveling companions. When you're in a completely un-toddler-proofed rental on the beach, though, with 12 other adults and a baby, and have a 2-year-old who insists on exploring everything and running headlong into the ocean with no concern at all over the fact that she can't swim and hasn't the foggiest how to navigate waves, that leaves a lot of big things.
We did our best to stick to our meal and bed time routines to give Isla the best chance of staying on her A game and to ignore the fussiness that came with being tired, being out of her routine, and being, well, 2. I do wish we'd brought more toys for her, and markers and coloring books. We brought a lot of books, but she was too amped up by all the people to sit for long and read a book, and she quickly got bored of the few toys we brought with us. I also think it's better to pack all of the stuff that involves a lot of behaving at the beginning of the day and leave the more relaxing stuff for the evenings. Lesson learned.
On the whole, I think we all had a good time. Isla loved the beach, and I loved getting to spend 4 straight days with her, tantrums and all. We have another week-and-a-half trip to Oregon coming up soon, where we get to flex our travel skills again. Hopefully we've learned some good lessons and our next trip will go even more smoothly.
Do you have any tips or strategies you use for parenting while on vacation?