One of the hardest things about being a new mom for me has been accepting my new body. I haven't lost my baby weight, and probably won't until after I stop breastfeeding, because I'm worried about crashing my supply if I start up the exercise and diet regimen I know I'm going to need to get back down to my pre-pregnancy weight. Because I'm not anywhere close to my pre-pregnancy weight, I've had to buy new clothes, and I'm still relying on maternity clothes to get me through the week. I'm sleep-deprived and rarely have time to do anything with myself. In summary: I don't feel like I have much to like right now.
I hate that I feel this way. I'm a big believer that you should love how you look no matter what, but for the last several months–even before I had the baby–I've felt beaten down, frumpy, dated, and above all, very uncool. I look like someone's mom. And, okay, okay, I know I actually am someone's mom, but if I am, do I have to look like these people? (Aside: If you aren't watching Up All Night, you should be.)
When it came time to get a haircut, I knew I could be safe and get a haircut that was similar to the one I'd had for the last several months. Maybe with a little more fringe or a little more swoop, but ultimately, it was going to be the same mom haircut I'd had forever, and I was sick to death of my mom hair. I wanted to do something completely different, and maybe, if only just a little, help shake up all of those yuck feelings I've had about how I look. Bonus points if it was going to be something I'd actually have time to fix in the mornings, in between packing up the 20 bags that have to go to work with me and helping to get the baby ready for the day.
So I did this: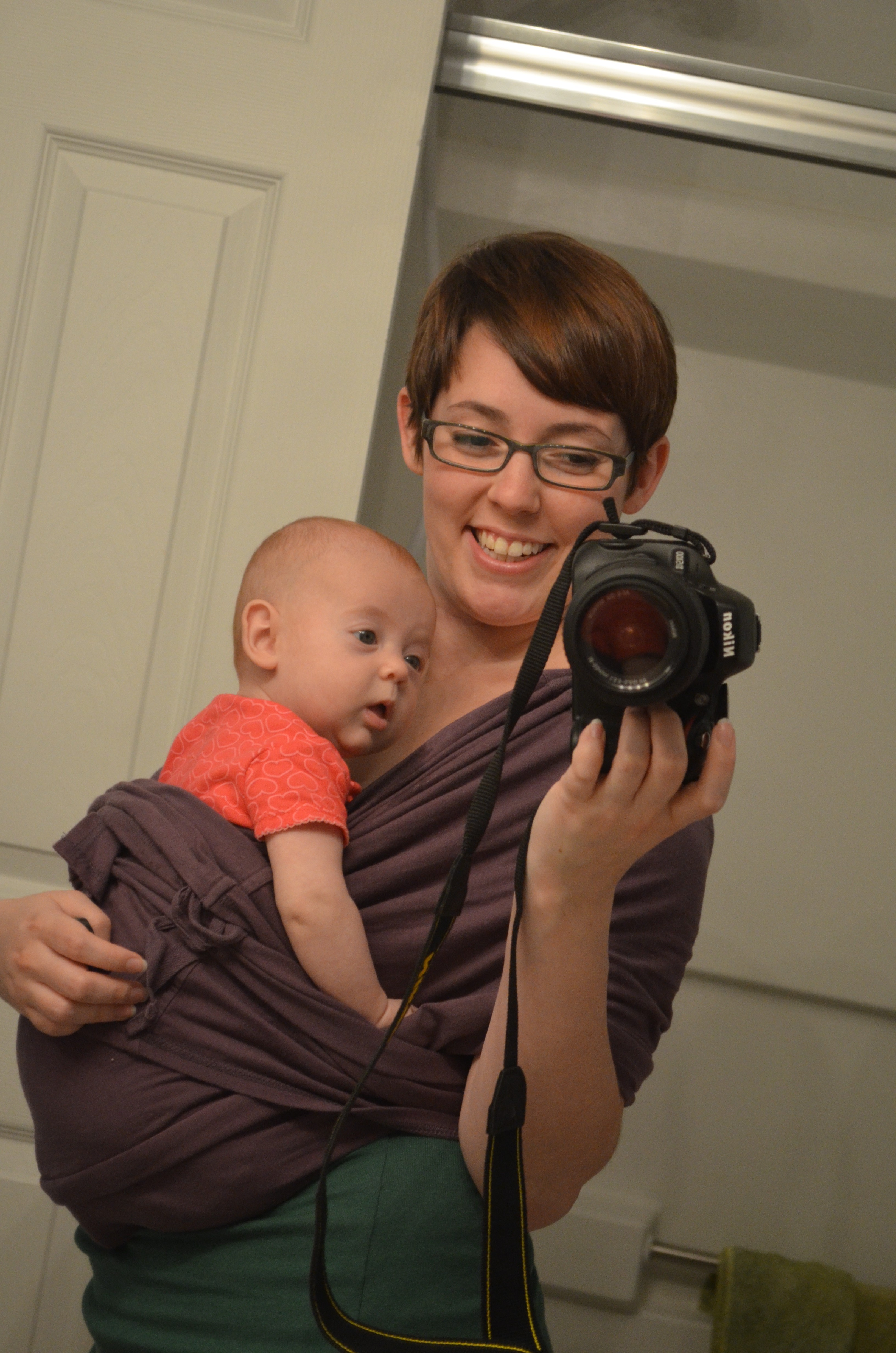 And you know what? I actually feel a lot better about myself. For one, I don't think I look like someone's mom. Or if I do, then I'm a mom who hasn't totally given up on herself. It may be months before I can do anything serious about the baby weight, and it may be years before I'm getting enough sleep. I don't have to be miserable with how I look, though, in the meantime.
Thank you, pixie cut, for getting me out of my body image rut.