The Merry Fluffy Christmas Giveaway starts in just a couple of days. This is seriously the BIGGEST cloth diapering event of the season so come back to check out all of the amazing prizes on each of the 45 different participating blogs starting December 1!
This year, the hosts are offering two HUGE Grand Prize packages on their blog And Then There Were 5 and Mommy's Favorite Things! Here is the first peek at what will be offered during the event!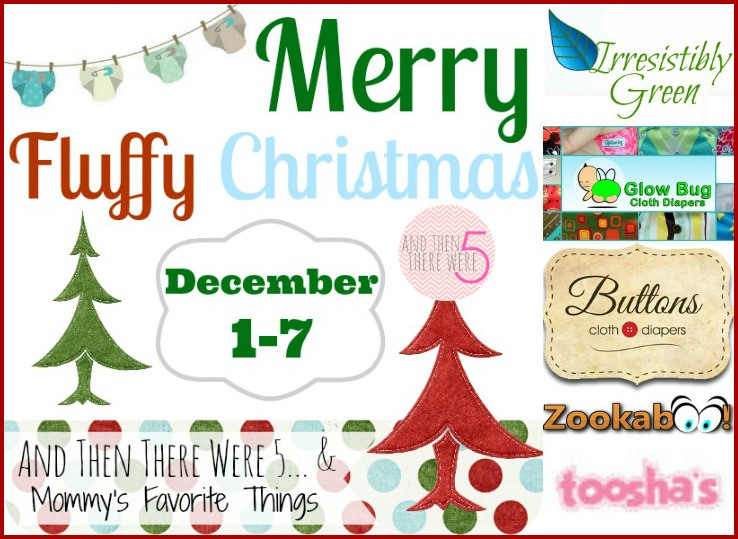 The Grand Prize Package on And Then There Were 5… contains amazing products from these incredible companies: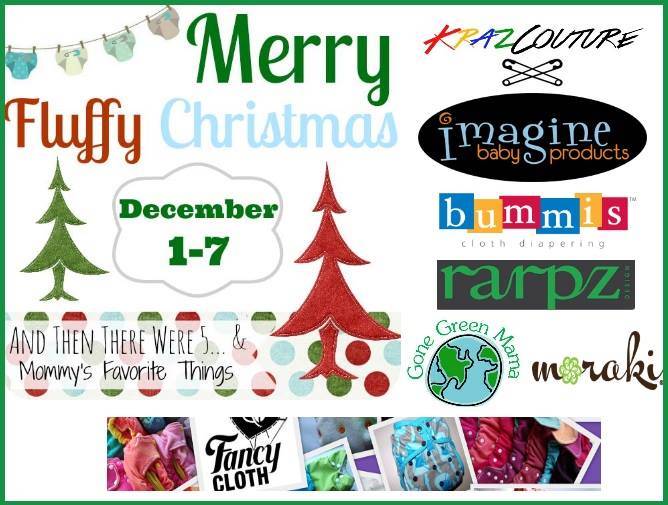 The Grand Prize Package on Mommy's Favorite Things includes more amazing brands and products:
Are you excited yet?!
Come back on December 1st to enter to win these amazing prizes and so many more!