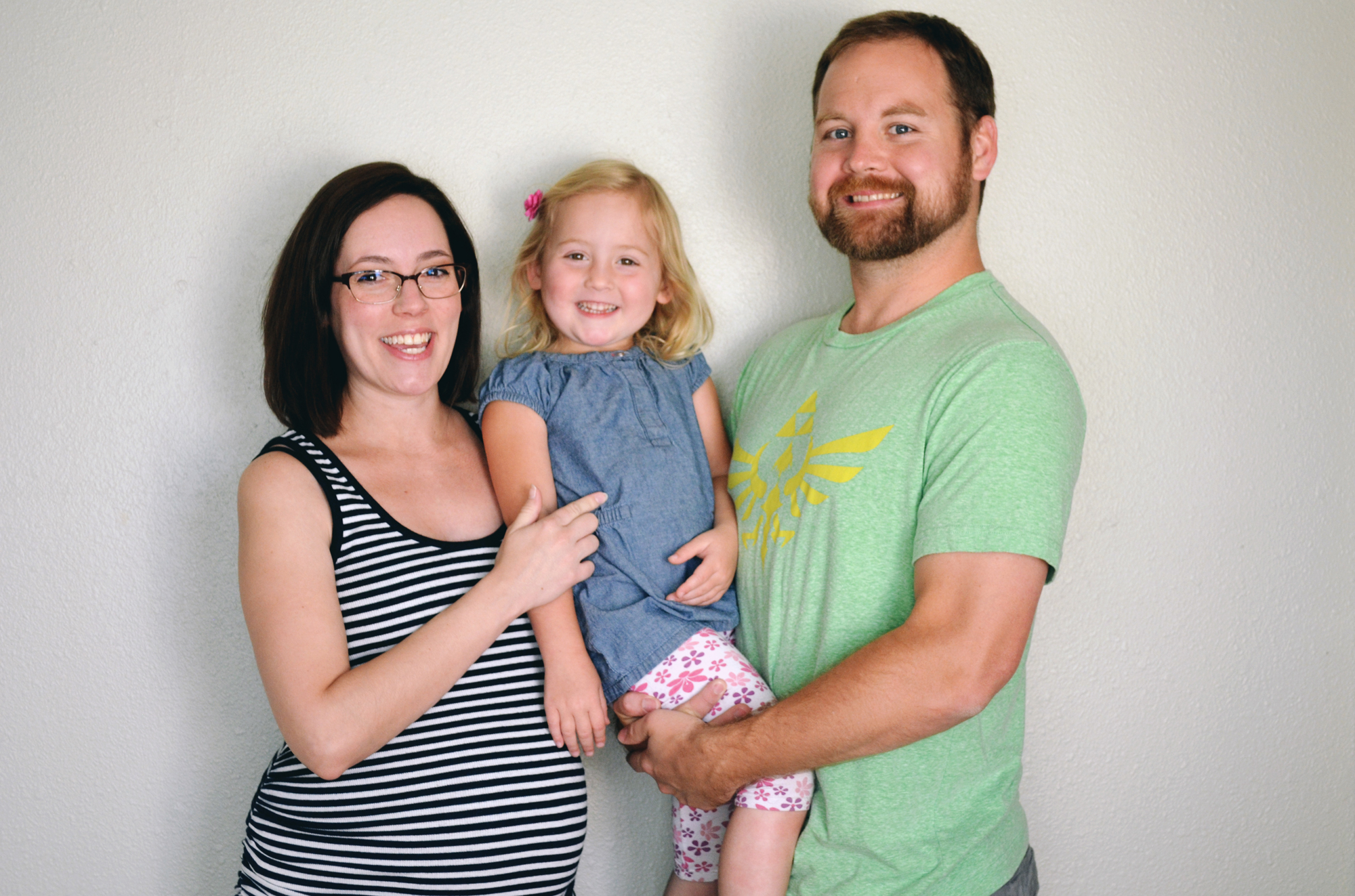 We're in the home stretch of this pregnancy, and like pretty much every very pregnant woman before me, most of my energy lately has turned to getting baby out.
Most of the other preparations are behind me. Baby has a place to sleep, clothes and diapers to wear, and I've readied the things I'll need to feed him. Hospital bags are packed apart from last minute items. Nesting energy has transitioned into, for lack of a better term, GTFO energy, so instead of doing laundry and scouring baseboards (which I never did this time–second babies really do get thrown to the wolves), I've been taking lots of long walks, doing yoga, drinking red raspberry leaf tea, eating dates, and circling my hips on a birthing ball.
I've also been readying myself emotionally for what's coming. I feel like this time around, I have a much better idea of how much life is about to change for everyone in our household. I am intensely aware of the fact that while I don't have the specifics on how things will change, I have a better idea about the magnitude of how much things will change, and the magnitude is profound.
While I'm looking forward to having our baby boy here after all our difficulties and long wait, and I'll definitely be glad not to have a watermelon hanging off the front of my body, I find myself this pregnancy, much moreso than with Isla, wanting these last few weeks to go slowly.
To savor the long, quiet night hours when I can sleep with no other interruptions other than myself and my body (which, granted, happens a lot lately.)
To enjoy the relative freedom and ease of going and doing with only one child, and an independent 4-year-old who can feed herself, use a restroom, and follow rules most of the time at that.
To enjoy a family dynamic where we all know each other inside and out, where we can easily anticipate and meet each other's needs, where everything flows with the simplicity of a family who have been just-the-3-of-us for a long time. Especially over the last couple of years, when there were many times  I wasn't sure we'd ever become a family of 4, I have come to appreciate just how lucky I am to have a family that is so close, so happy, so loving and affectionate.
Adding another person into the mix means having to reconfigure all of the family relationships that have become so familiar and easy over the last 4 years. While I know we'll love him to pieces, baby boy will be his own all new little person and we  have to start from scratch getting to know him. What kind of person will he be? What will be his primary wants and motivators? What will all his little expressions mean?
And how will he fit in with his loud and outgoing daddy, his boisterous and determined big sister, and his reserved and type A mama?
All of those things it took a while to figure out in each other, Kellen, Isla, and I will have to figure out all over again with him. And we'll also have to figure out how making room in our lives and our time for him changes our existing relationships, with Isla most especially. I've been trying to make as much time with her as I can, because I know that soon she'll be sharing with someone else, and no matter how amazing I think she's going to be as a big sister, this change will probably be hardest on her.
I'm so very eager to meet him and I'm doing what I can to make his entry into this world as easy as possible. At the same time I'm not in a hurry. Life is so good right now, and this time of peace and ease is precious. It's a time to rest and take care of myself, to prepare my body for the challenges to come both in birth and in mothering an infant, as well as to build sweet memories to draw upon later, reminders on the hard days to come that a beautiful new normal is out there waiting for our family to find together.