On Sunday, we had Isla's 2nd birthday party. We did rainbow theme, in part because of St. Patrick's Day and in part because it was easy. A few balloons, some streamers, and we were pretty much good. I'm all about keeping it simple, especially since our budget was pretty limited and our time even moreso.
Isla had a great time. She had a couple of her friends over, along with their parents and my family. We played golf out in the yard and got to watch the chickens eat a head of cauliflower that was at the end of its life. She and her friends played hide and seek in her toy box. There was delicious cake courtesy my husband (chocolate, nutella and strawberry…oh my!) and lots of presents to be opened, including from our long distance family in the Pacific Northwest.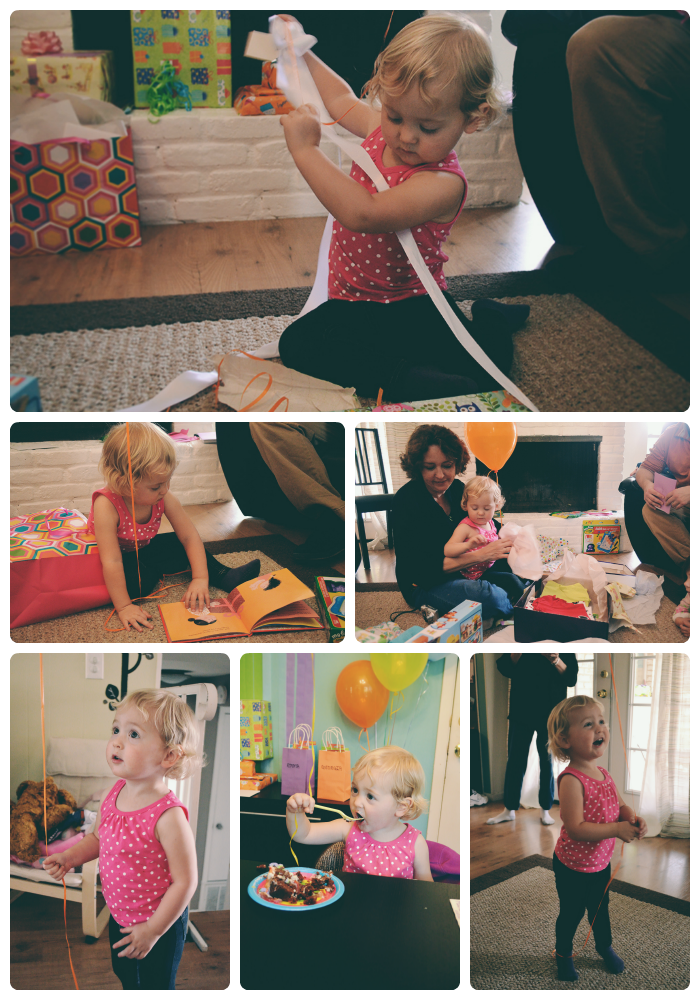 All in all, a fun little party. I can't believe my baby girl is almost 2. I keep looking back at old photos and wondering where my itty bitty peanut went. It's a cliche, but it's true: it goes so fast.