My baby girl is 4. I don't write as much about her as I used to. In a lot of ways, as they get older it feels less and less like her life is my story to tell. When she was a baby, I often had a hard time distinguishing where she ended and I began. She was so often attached to me–quite literally–it was hard to see her as a separate human being.
These days, though, it's impossible to forget she is very much her own person. Granted, she still likes to be in my shadow pretty much all the time, but she is strong-willed and has definite ideas about what she wants and who she is…and that person is usually a person with a tiara.
Also, as they get older, daily life becomes less about just keeping them alive and hitting developmental milestones and more about cultivating interests and character and watching this little person blossom before your eyes. It's much harder to write about!
What I can tell you about Isla this year is that she's becoming very independent. She likes to do things herself and loves to help. She helps feed the dog, pull weeds in the yard, singlehandedly maintains the kumquat tree, assists with making meals and doing laundry, picks out her own outfits every day. The help may not always be very helpful, but we do our best to praise and encourage her helpful spirit.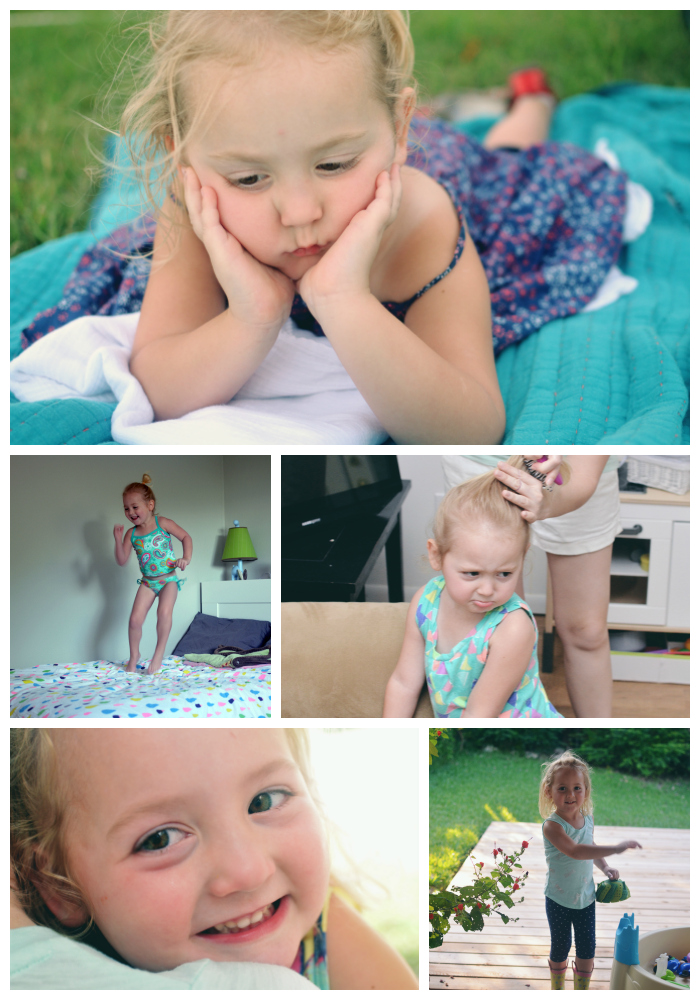 Her favorite things to do right now are play with dolls, read books, get dirty, watch "play doh dresses" on YouTube, and make up wild stories, usually of the macabre/horror variety.
Our house is awash in princesses and princess accessories. Isla's favorite thing to do with her dolls is change their clothes over and over and over. She's very particular about her own clothes as well, and I feel like she may have gotten some recessive fashionista genes from Kellen's grandmother. At the same time, she loves any messy activity. Digging in the garden or just dirt in general, splashing in any body of water no matter how disgusting, rolling around with the dog, making tiaras out of weeds, playing with play doh. She constantly has dirt under her fingernails and in her hair. She comes home from school almost every day encrusted in filth. It's hard on Kellen, who hates anything messy, but we love seeing her exploring her world and so eager to bodily participate in it.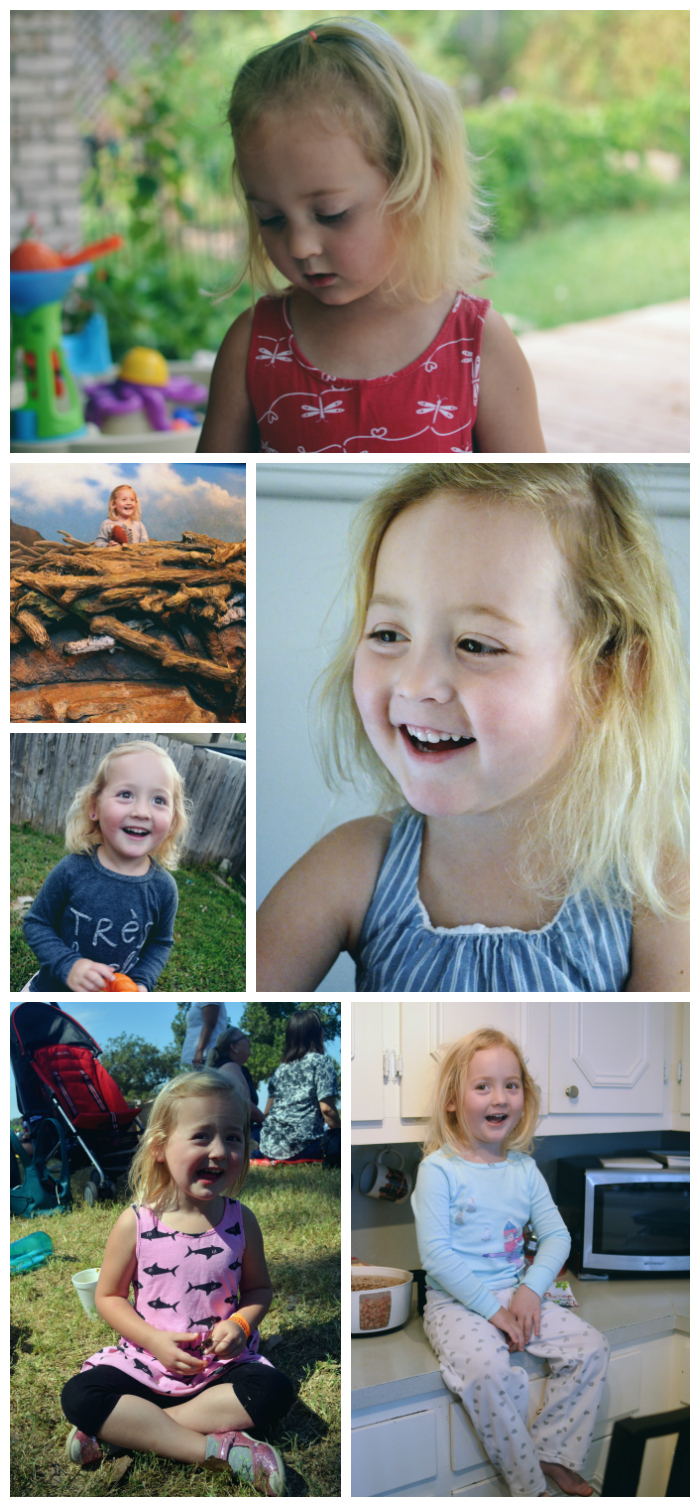 Isla has a huge imagination, and it seems mostly to revolve around zombies, spiders, mummies, skeletons…and sparkly dresses and attending balls. You may be able to tell from the pictures that she talks non-stop. Mostly she maintains a stream-of-conscious narrative at all times of the strange fantasy world in her head, and it is absolutely delightful, and a little scary sometimes, the things she comes up with.
We read a lot, and you can hear the echoes of the books we read in terms of how she narrates her stories and the structure they take, and that is a huge joy to both Kellen and me, because we both love books and place tremendous value on reading. I also hope when she gets older, she'll take an interest in writing like me.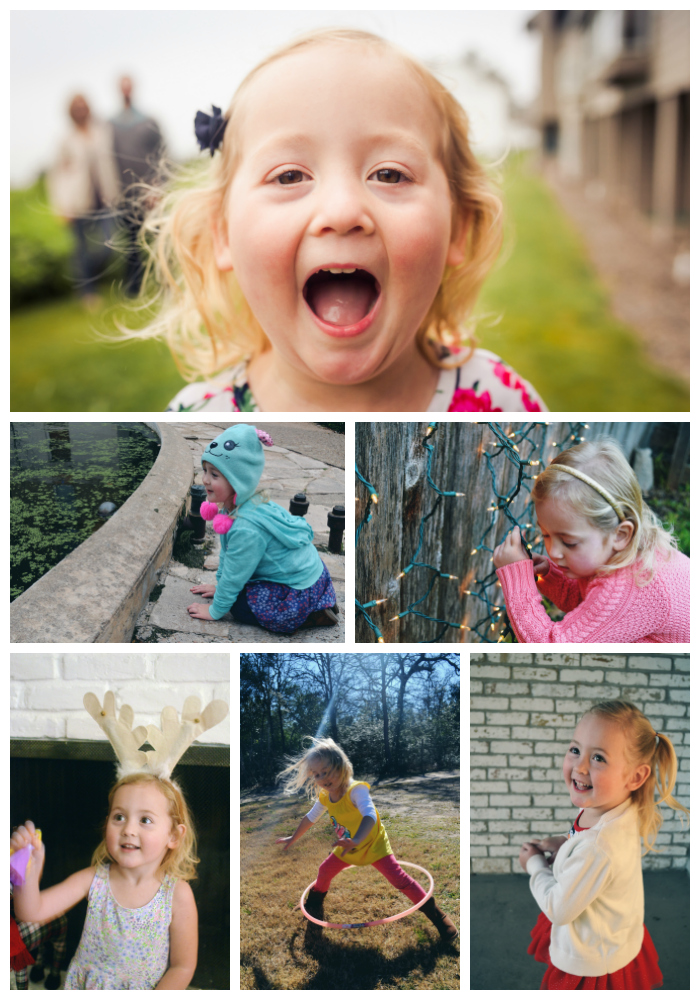 In terms of personality, I think she'll be an extrovert like Kellen, as she is so outgoing, never meets a stranger, and is energized by being around others. She is as busy and active as ever. If she's awake, she's a constant blur of motion and noise. And while on the whole she is a bubbly, boisterous, joyful child, she does have a temper and a stubborn streak. She can dig in her heels like you wouldn't believe. I think that stubbornness will serve her well, though. She knows exactly what she wants and is determined to get it, and in the long run, those are very important traits to have, even if it can be a little frustrating at times as her mom.
On the whole, Isla is healthy, happy, vibrant. She is so full of laughter and energy. I feel so lucky to be her mom. Seeing her so big and so independent and so wonderful makes my heart swell with pride, but also makes me a little sad because I know just how quickly the next few years are going to go. I try to soak up each day with her as much as I can.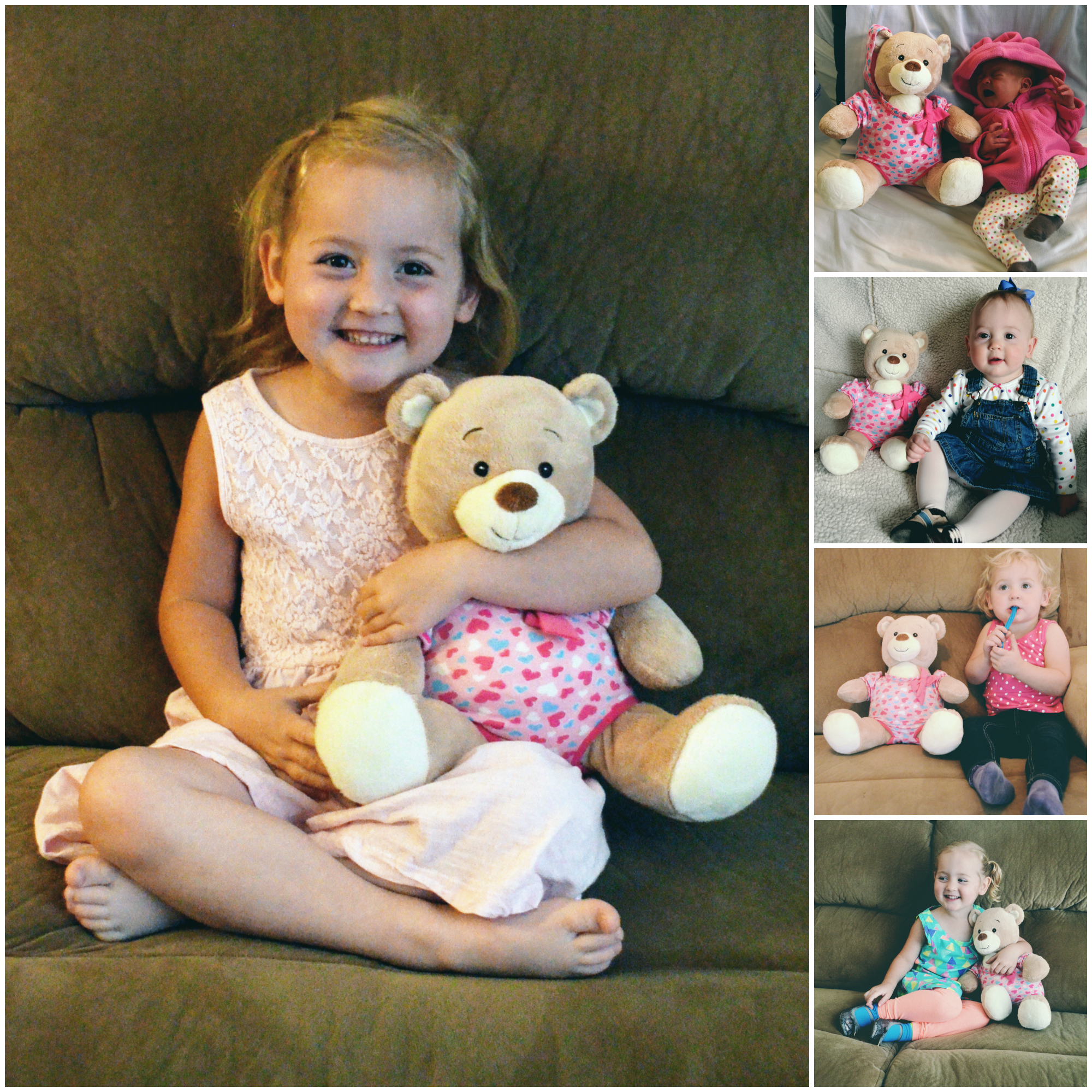 Happy 4th birthday, Isla!