Isla is a whopping 3 years old! It's hard to believe how much she's grown up this year and what a big, bright, opinionated, chatterbox of a girl she's become.
Isla talks up a storm. It's just this constant stream-of-conscious ramble. She's still pretty tall for her age, around 38″. She's been completely out of diapers since the fall. (Thanks, daycare!) She sleeps from about 7 PM to 7 AM every night with a giant pile of stuffed animals, and she notices if even one is missing or gets wedged down into the crack between her wall and the bed. I'm so grateful for the good sleep!
She picks out her own clothes every day. Right now, she's really into dresses and skirts, and she's very particular about which one she wants to wear each day. That includes picking out her own hairstyle. She can undress herself except for her tops and puts her dirty clothes away in her hamper herself.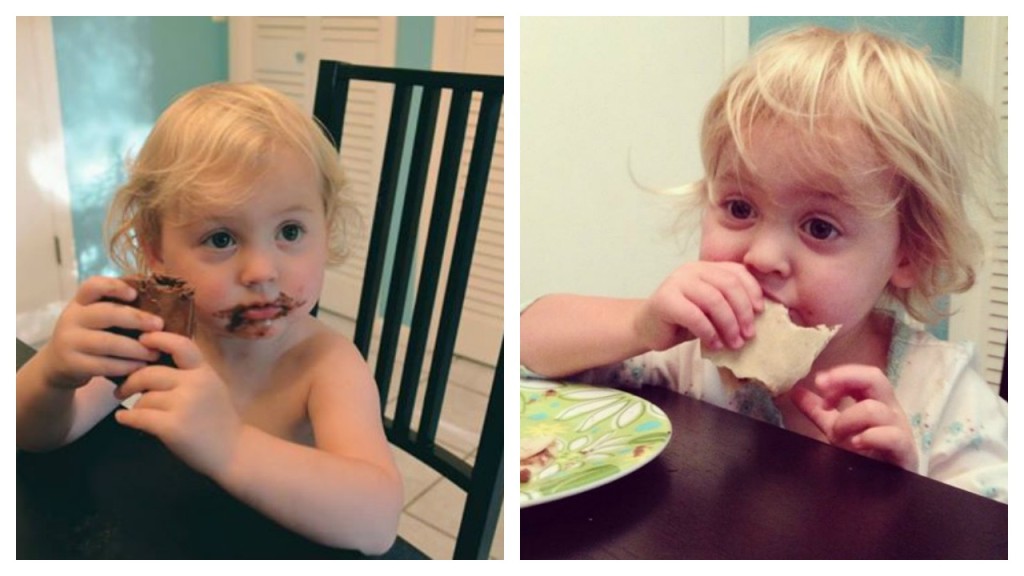 She says please and thank you and knows how to "ask nicely." She likes to play the "is this good manners?" game at dinner, where she gets into different positions at the table and we tell her if it's good or bad manners. It's almost always bad manners, which makes her squeal with glee.
Isla seems to be coming out of her finicky eating stage. For the better part of the last year, she would pretty much only eat french fries, macaroni and cheese, spaghetti and meatballs, cookies, cupcakes, ice cream, and milkshakes. Lately, though, she'll try pretty much anything at least once. She's eating a lot more fruits and vegetables in general. One night she ate a plate of broccoli by itself. (That was completely weird.) She's also eating a lot more, period. Some days she comes home from daycare with a note that she had 3 helpings of her lunch.
Isla has personality in spades. She's never met a stranger. She is forever making new friends at the playground and usually takes about 30 seconds to latch on to someone and be their new bestie. She loves to play. She has tons of imagination and constantly tells wild stories and makes up songs. She loves singing and playing instruments and music and dancing.
We're mostly past the tantrum stage, which is awesome. She's pretty cooperative and loves to help with everything, and sometimes is actually helpful. She loves to help cook and feed the dog and do laundry and vacuum. "I want to help you" or "I want to do it myself" are popular phrases around here.
When she doesn't want to cooperate, she pretends she doesn't hear us or closes her eyes while she does whatever it is she's not supposed to be doing.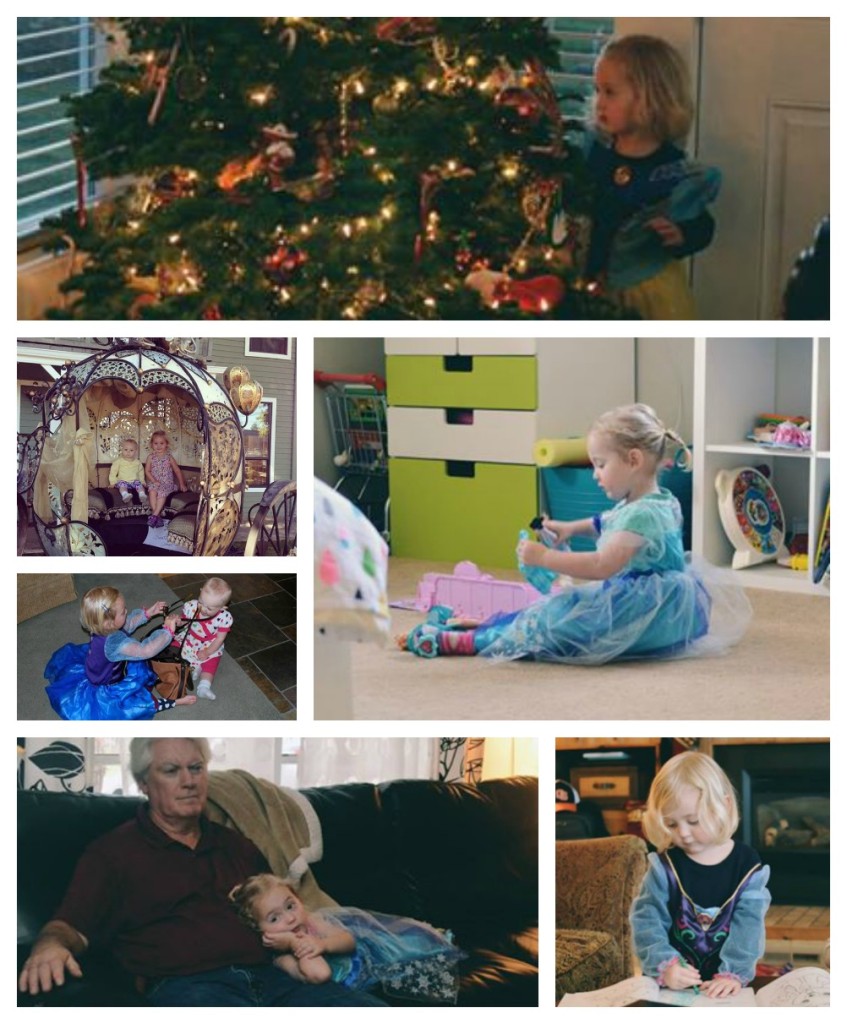 She's super into dresses and princesses. I don't really know how it happened, but since last summer, she has steadfastly refused to wear pants and has amassed quite the princess costume collection, which has left our house awash in glitter and loose sequins.
She loves books. She will pretty much always sit down to read with someone, and you will get sick of reading before she does. Our bookshelves runneth over with children's books, and she's read them all millions of times. She cycles through them pretty quickly, so new reading material is always welcome in our house.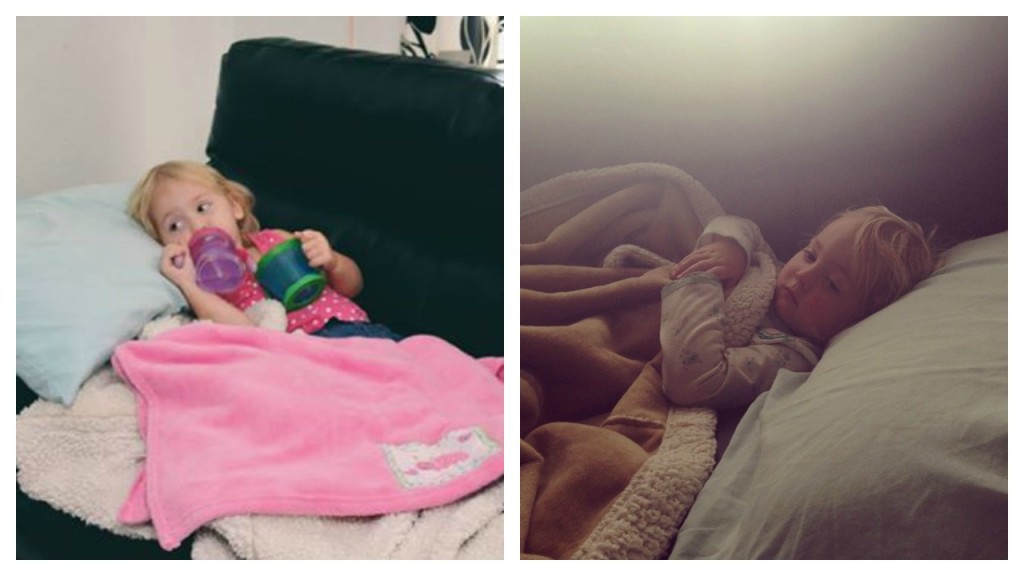 Her favorite movies this year have been Up, Wall-E, Alice in Wonderland, Cinderella, Ponyo. We really have to watch the screen time with her, because she's obsessed. She weaves pretty amazing stories, though, from the characters from both her movies and her books. Ponyo (an orange baby wash cloth) has been a staple bath time visitor for months and imaginary Wall-E is much better at convincing Isla to do things she doesn't want to do than Kellen and I are.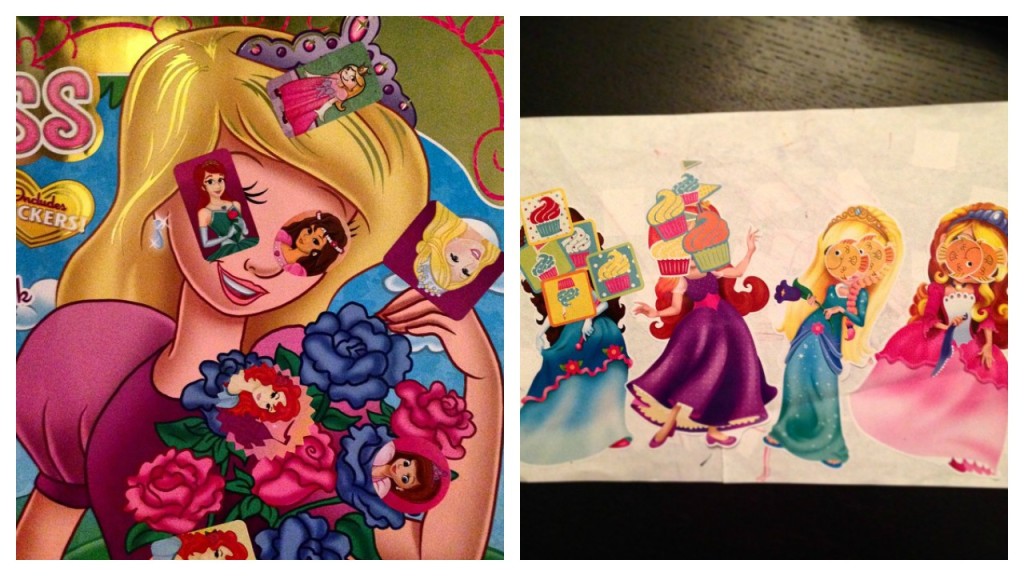 Isla also still likes to do art, especially coloring and painting. She is forever putting stickers over the eyes of characters in coloring books. It's super creepy.
Isla has traveled quite a bit this year. We had a short day trip to San Antonio and spent several days in Port Aransas on the Texas coast in August. She flew to the Pacific Northwest twice and spent a good amount of time in Oregon and Washington. Southwest seriously should put us on their payroll, we have so many pictures of Isla on their planes.
She's a pretty good traveler these days. Snacks and a tablet with movies or Tom & Jerry will pretty much keep her entertained for the full trip, although she does get a little restless if she has to sit for a long time. Who doesn't, though?
Isla loves horses and ponies. She got to ride ponies on two different occasions this year and got to feed a horse with her Uncle Hunter on one of our Oregon vacations. She's also really into My Little Pony. In fact, her only requests for her birthday this year were a My Little Pony party and cake.
Last summer, Isla had a blast going to the pool every weekend and hitting up splash pads. She loves the water and took some swimming lessons over the winter. We can't wait for the pool to re-open in May.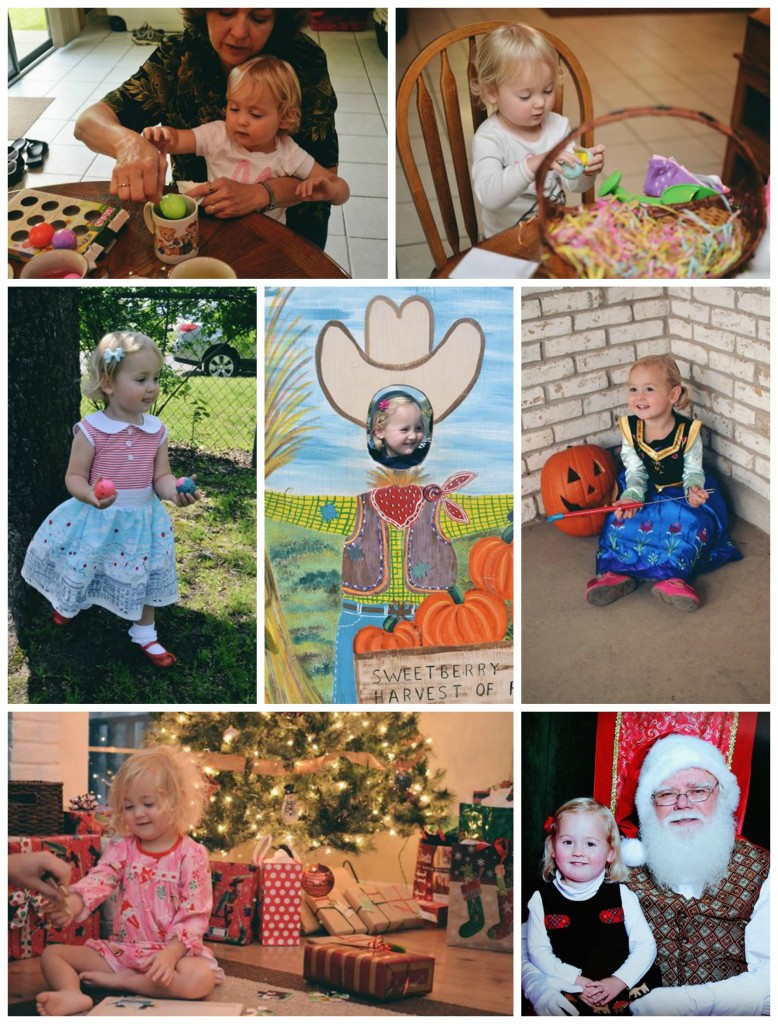 Isla was old enough to enjoy the holidays this year. She dyed and hunted for Easter eggs, and made a jack-o-lantern and went trick-or-treating. She got a huge kick out of Christmas lights and making cookies and Santa Claus. She really enjoyed all the festivities, which made them all the more fun for Kellen and me.
Isla's favorite place to be is outside. She likes to "help" in the garden, picking kumquats and watering plants with her watering can and picking weeds. She also enjoys digging in dirt and moving rocks from one place to another and playing in the water when we water the garden and finding different critters in the yard.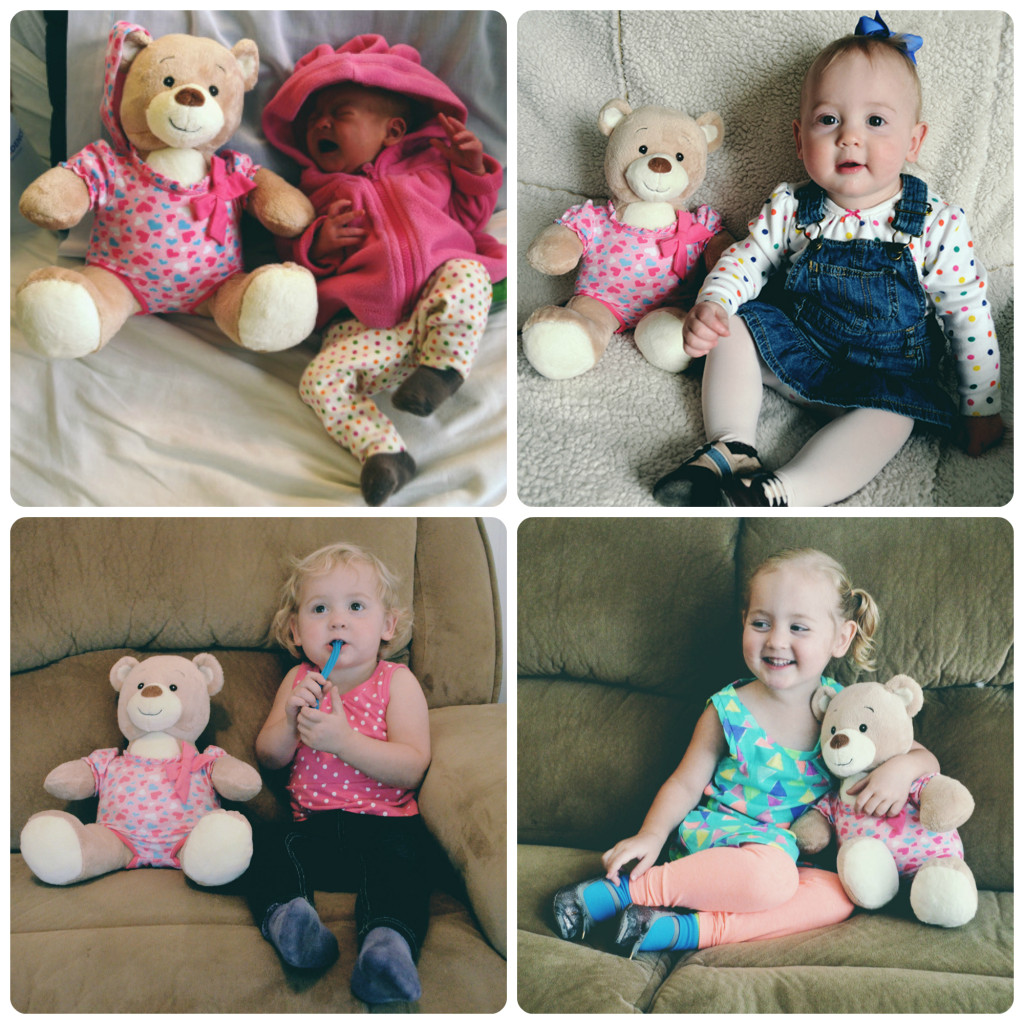 It's been a really amazing year. Isla is such a fun, funny, feisty little girl, and it's been a blast getting to watch her learn and grow. It's hard to believe she's the same little peanut we brought home from the hospital 3 years ago.
Happy birthday, Isla Felicity!