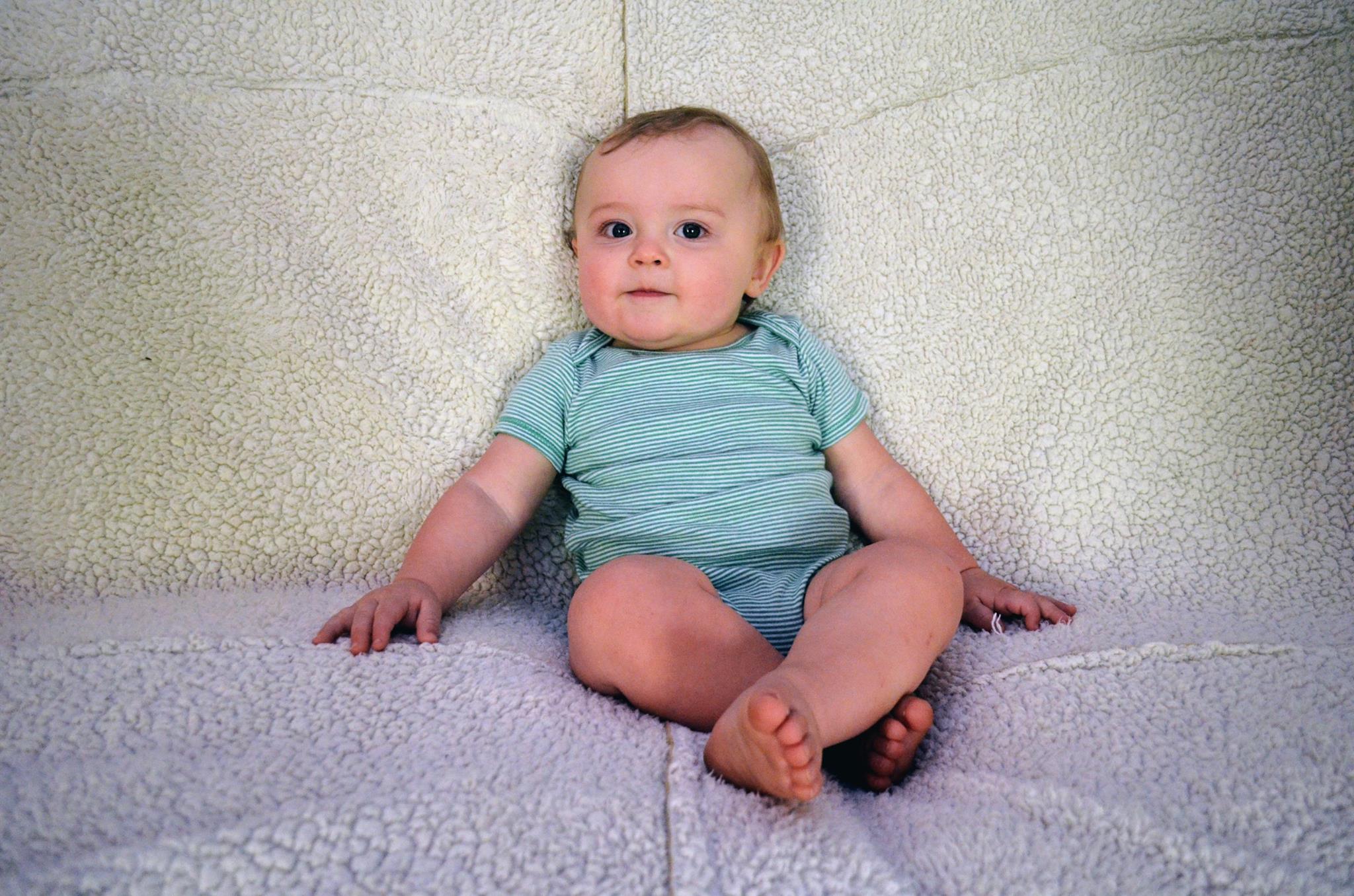 Ian is 11 months old. We have less than a month to go to his first birthday!(??!!??)
Ian is a very busy guy these days. He's running all over the place, trying to get into as much trouble as humanly possible. His favorite places to be this month are the garage, the back yard, upstairs, and absolutely anywhere I tell him not to go.
This month brought his first words. He now says "Mama," "Daddy," "Hi!", and "Doggie." He also will clap and say "YAY!"
He loves music and dancing, which kind of surprised me because Isla didn't really dance until she was quite a bit older. Ian will bounce up and down to pretty much any song, and he hums along to some of his favorites. The nighttime song on his house and the bedtime alarm are his two all-time favorite tunes.
I don't know if I've mentioned his size lately. He's HUGE. He wears size 5 diapers and size 18 month clothes. I don't know his length or weight, but I can barely carry him these days.
He's eating more and more table foods. He likes scrambled eggs, french toast, falafel, and of course french fries. When we eat together, he wants to eat what we're eating and has less and less patience with being stuck with baby food and puffs. Rice rusks are ALWAYS appreciated, though. I've been trying to get him to drink water from a sippy without much success, but we have started sneaking in a bit of whole cows' milk into his bottles. He hasn't really noticed the difference.
He has 3 teeth (as of March 25), one crooked tooth on bottom and two coming in on the sides on top. Kellen says he looks like a hippopotamus. It's accurate.
Things Ian doesn't care for this month: his car seat, high chairs, the baby gate, any time he's not allowed to go and do as he pleases, any time someone has a screen he's not allowed to play with, diaper changes, anyone leaving the room without him, especially if they are going somewhere generally forbidden like the garage, the backyard, or beyond the baby gate.
I've been looking back at Ian's newborn pictures lately in complete disbelief that that scrawny little baby grew into this big, round-everything little boy in such a short time. So it goes with children. I'm so very grateful for this determined, contemplative, curious little boy, the rainbow we waited so long for, the perfect fourth to round out our family quartet.