We're coming into the home stretch for Halloween, which means the Halloween events are piling up.
Saturday morning, we hit up a local fall festival. Isla had her face painted like a cat, got to pet some baby animals in a petting zoo, and played a ton of games. I think her favorite parts were the face paint and the bouncy house.
Kellen and I also won some goodies from a silent auction: cheap hair cuts, a date night, and a bunch of caramel apples. Yum!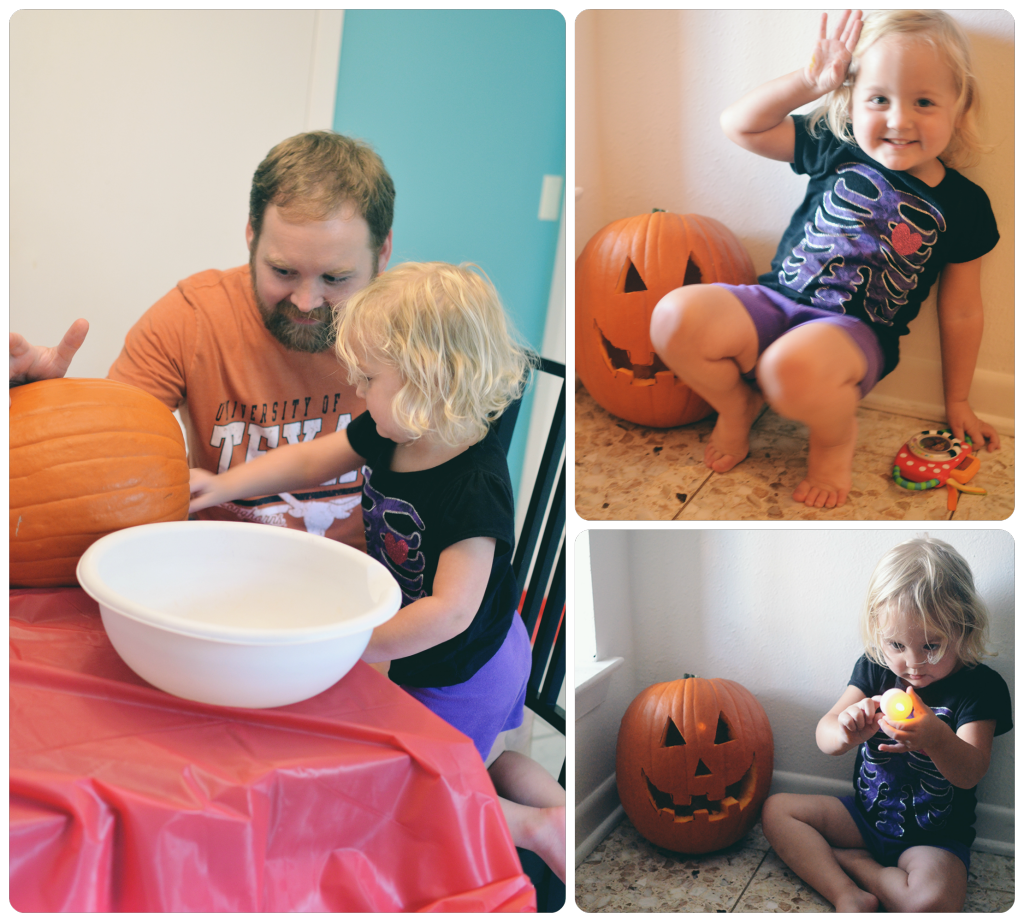 Saturday evening, we carved our pumpkin. Isla had a lot of fun helping to scrape the slimy guts out of the pumpkin and picked the design for the face (it was a tough choice between a bat and a smiley face). When it was ready, she dubbed it Punkin' Fry.
Sunday morning, we decided to give the whole pumpkin patch thing another try. This time, we went east out toward my parents' place and met them at a farm outside of Bastrop. We got there early, when it was cooler and there weren't many lines. Isla had a wonderful time. There was plenty to do: a bouncy pad, pony rides, slides, tricycle races, a cow train. Isla pretty much had free reign to do whatever she wanted, and she made the most of it. Her favorite, though, was definitely the ponies.
All in all, it was a great weekend.