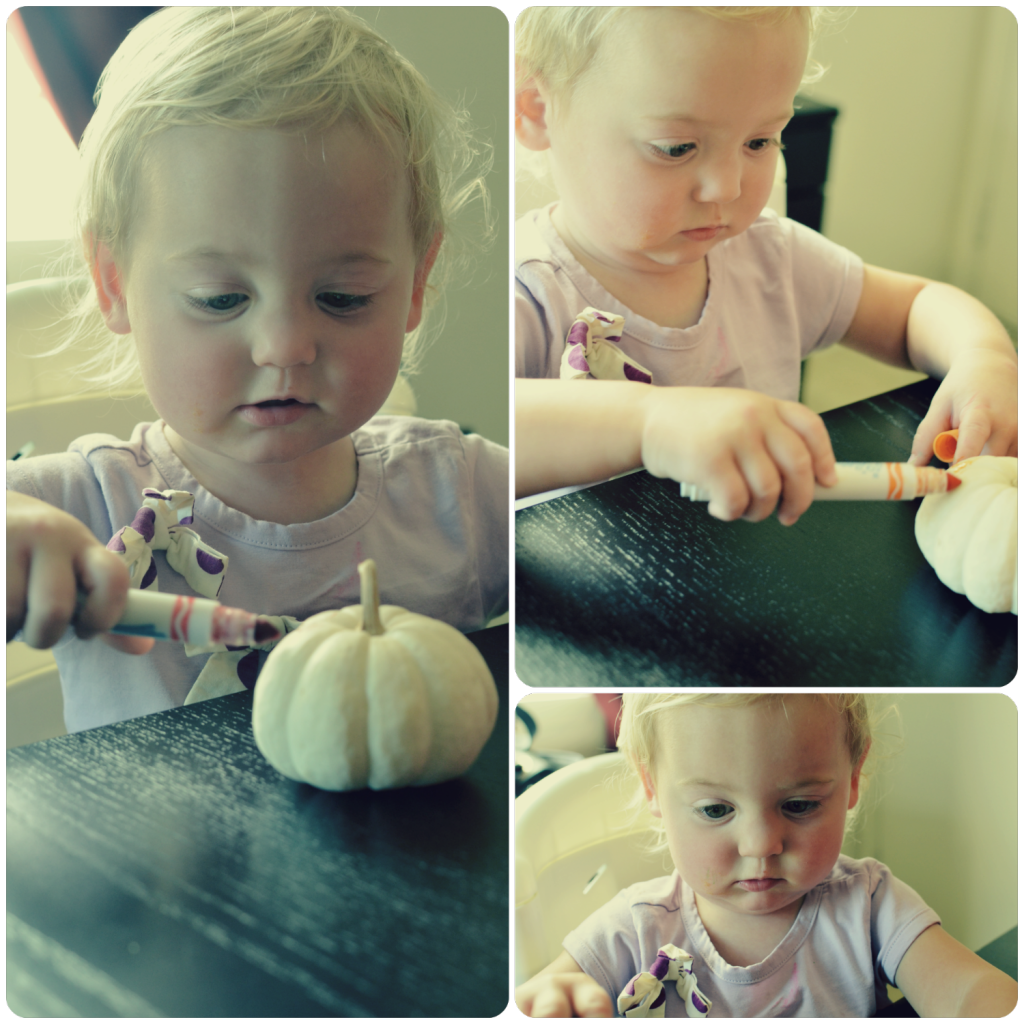 I'm not a particularly crafty person, and I'm terrible at coming up easy craft ideas that are toddler-friendly. I recently stumbled into a pretty easy and mess-free Halloween craft for Isla, who loves art and could probably spend most of the day coloring and putting stickers on things and be perfectly content.
All you need is a small pumpkin, washable markers, and a damp cloth or paper towel for clean-up. White pumpkins make the best canvas, but any color would probably work. Give your kid the pumpkin and the markers, and they do the rest. When they finish decorating the pumpkin with marker, you can either put the decorated pumpkin on display, or you can wipe it down with the damp cloth and start fresh.
Isla has decorated and re-decorated her pumpkin, and the novelty has yet to wear off. Easy to do, even easier to clean up, and it's been a lot of fun for Isla. Here's the "finished" product, which was promptly wiped off so Isla could start over again: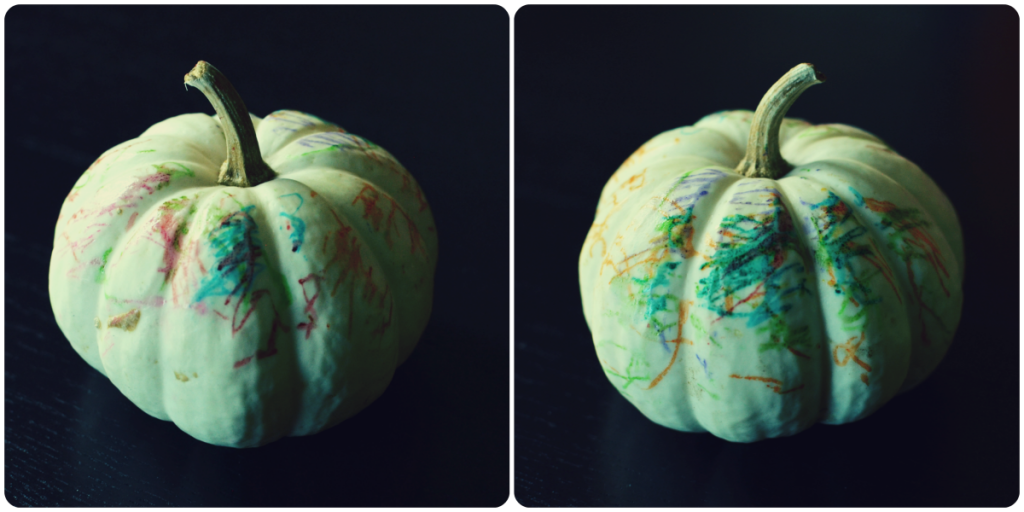 Super simple! Even I can do it, which is saying something.