Isla has slowly but surely been transitioning away from her short, easy board books to longer kids' books with actual paper pages. Her attention span is longer, so she can sit through the longer stories, and she's much more gentle with her things, so we're not as worried about her ripping the pages.
Isla's favorite books these days are one with fun characters and wonderful illustrations. Funny catch phrases are also a plus. Here are a few of her top picks.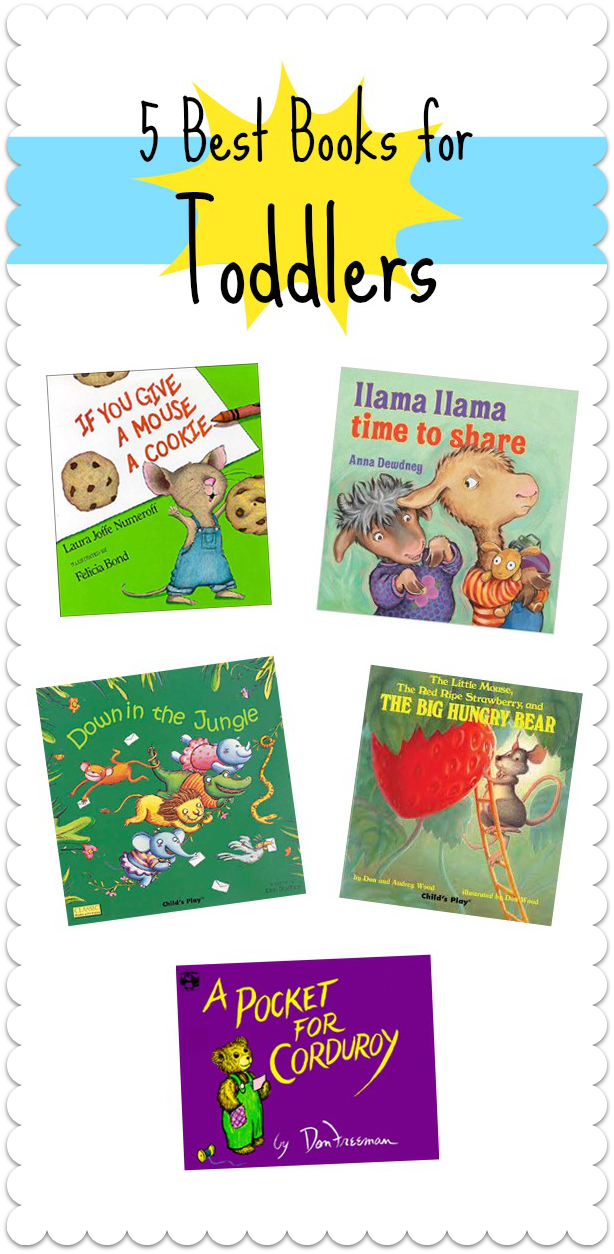 This is the book Isla brought to me at 7:30 one morning, while I was still in bed, hoping for me to read it to her. The story revolves around a little mouse with poor impulse control, and again, I think Isla can identify a lot with that. Also, there are cookies.
Honestly, Isla loves all the Llama Llama books and who can blame her? The stories are composed of simple rhymes that flow off the tongue and are incredibly memorable. I have almost all of our Llama Llama books basically memorized at this point. Isla likes this one in particular I think because she and her friend Emma from daycare spend a lot of their day learning about sharing, so she can identify easily with the theme. There are a couple of moments in the book where Isla gets to gasp and dramatically exclaim, "Oh no! It's broken!" and "Oh no! He's crying!" and there is basically nothing in the world Isla likes better than to be dramatic. Fun book with a good little lesson. Wonderful illustrations.
This book has little peek-through pages, so as you go, more and more jungle animals are revealed. The story is also a song, so you can sing as you go. Isla loves to snuggle in with us and point to all the animals, listen to each of their little stories, and make their noises. It's fun and simple, with cute illustrations, and it's the sort of sing-songy thing you'll find yourself reciting out loud later.
This was one of my favorite books as a kid, so it's been a lot of fun for me to see Isla loving it as much as I did. The book is beautifully illustrated, the mouse a highly relatable character, and the unseen bear adds just the right amount of drama and excitement. Isla loves to read this book while reading strawberries, so we will read this to her over and over and over, because it's pretty much the only time we can get her to eat fruit.
Isla loves "Corcoy." He's a curious little teddy bear who gets into everything and along the way he meets interesting people and finds excitement and adventure in everyday objects…just like Isla does. The illustrations are colorful and the bear and people kind and endearing. Isla's favorite line from this book is, "Sorry, honey!" which she's run around saying now for almost 3 weeks. We've read this one again and again. It never gets old.